By now there are few places to discover, or rather, places where tourism is not part of the landscape. Sardinia is one of these places and perhaps is what makes it a virgin, almost undiscovered yet. Nevertheless, it is a beautiful island and the beaches of the Costa Smeralda are heavenly, especially the coves of the Maddalena Island.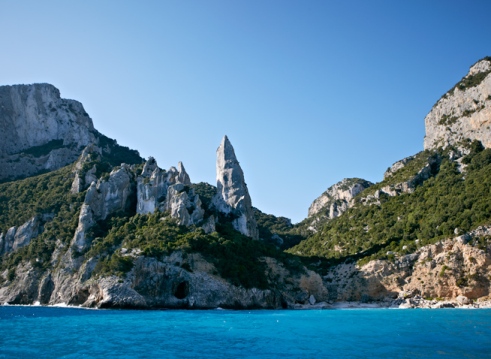 The best time to travel in this Mediterranean island is during spring and autumn, as temperatures are mild and you don't have to support the strong heat of summer or the damp cold of winter. That's why we advise to travel to Sardinia in these times; it is also the best way to not find crowds in the tourist attractions of Sardinia or crowds on the beaches.
Logically, if you want to enjoy its beaches advisable to plan the trip in summer, it is the hot season and when we have more desire to sunbathe and swim in the sea.
How many days to travel to Sardinia?
It's hard to say how many days to travel to Sardinia, as it depends on what the traveler seeks further that Sardinia is an island that is quite suited to the needs of travelers. Sardinia can be a weekend trip if you go to cities like Alghero or Cagliari. But it can also be a 10 or 15 days tourist destination if you want to combine visits to tourist attractions with a few days of beach. Due to huge list of things you need to do in Sardinia, and if you want to exploit to the full, we recommend you spend a minimum of 10 days.
Can travel alone or single to Sardinia?
Traveling alone or single to Sardinia is no problem, since precisely the Italians are characterized by being very open and friendly people. Anyway, it is good to watch where you are moving alone at night, you know that all the cities of the world have undesirable places to move during certain hours of the day and especially the night.
It is also good advice for traveling to Sardinia only stay at hostels rating, because from there it's much easier to meet people and make friends. What we recommend but above all is to go with the mind open and willing to meet people because it is the best way to enjoy your single trip to Sardinia.
Is it a good option to Sardinia traveling with kids?
Traveling with children or make a family trip to Sardinia is a very good choice, as this island offers opportunities for all audiences. This Mediterranean island allows for a variety of activities that might both the younger and the older. Also, being as attraction makes everything very accessible for all audiences.
The beauty of the stones
In Sardinia there are many stones and rocks with amazing silhouettes, but not only which you can find in designated tourist spots, but also piles of stones and rocks you can find yourself on the road, almost without realizing. Because of the action of wind in the area and various meteorological aspects, the stones have been configuring one incredible volume, they are worth!