Summer is coming, and sometimes good to know if you have a few days of vacation, what the worst airports in the world are. We select the top 10 airports with more delays and cancellations: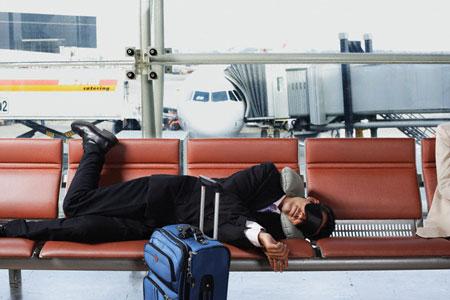 Long waits in an airport lounge, long walks through the halls of the terminals, bad snacks at exorbitant prices, misinformation … sound familiar? These tend to be some of the general tonic some airports. If you are someone who despairing, noting the world's 10 worst airports where delays and flight cancellations happen more often.
Among the 10 airports with greater delays of the world highlights Frankfurt, Heathrow and Barajas airport. To make this type of ranking data have been used calculated based on the claims for delays made by refund.me at 238 airports. And data have been extracted based on claims for cancellations made at 229 airports. It is remarkable that in just nine months have successfully processed complaints in over 50 countries on 5 continents and in front of 122 airlines.
Airports with more flight delays
Many people travel by plane to their holiday destinations. In the ranking, according to statistics compiled by the claims show that:
Frankfurt International Airport is suffering further delays and flight cancellations.
Manchester Airport.
Stansted Airport in London.
Gatwick Airport, also in London.
Fifth place is occupied by Düsseldorf Airport.
Berlin Tegel Airport.
Antalya Airport in Turkey.
Barajas Airport.
Birmingham International Airport.
John F. Kennedy airport in New York.
What are the airports with more cancellations of flights?
Be on time or flight excesses, if we consider the airports where more flight cancellations have occurred are:
Frankfurt International Airport.
Franz Josef Strauss Airport, also known as the Munich International Airport.
Paris Charles de Gaulle airport.
Gatwick Airport in London.
Schiphol Airport in Amsterdam.
Copenhagen International Airport.
Düsseldorf Airport.
Heathrow Airport.
Barajas Airport.
Manchester International Airport.
What is the best punctuality airport?
According to the latest report by flightstats.com, between the main airports of the world, the most punctual is in Asia. This is the Tokyo Haneda airport in Japan, with over 92% of the outputs of its flights on time.
The second place is occupied Munich Airport in Germany, with 90% of its flights on-time, while the bronze goes to the Seattle airport in the United States, with 87% punctuality on its flights.