Turkish holidays are steeped in romanticism and shrouded in mystery. For many, they are keen to explore Turkey and all it has to offer. With such a vast choice of excursions, sporting events and things to do, it can be difficult to know where to start.
At the risk of sounding like a cliche, a holiday to Turkey is sure to please all kinds of travellers and tourists. Whether you are a culture vulture or a sun worshiper, Turkey has something for everyone within its confines. You are sure to have the adventure of a lifetime when you head to Turkey.
Places of Interest For Culture Vultures and Beach Bums
Turkey is steeped in a rich, vibrant history. From the days of the Ottoman Empire, you can see the majestic beauty in the city centres and the rural towns. The architecture is typically Islamic but has a certain historic charm to it that is reminiscent of the years of the Empire. There are some great places that you can visit in Turkey. There is a wide range of stunning mosques and places of worship that look beautiful when bathed in the searing heat.
Topkapi Palace is a must see. The whitewashed palace is set among some of the most beautiful grounds in Turkey. There are botanical gardens in abundance. The flowers look at odds with the heat of the country. Topkapi Palace has two turrets that are akin to a fairy tale castle. It's a remarkable place and is a great way to feed your passion for knowledge.
Istanbul Archaeology Museum is full of treasures from yesteryear. You can unleash your inner Indiana Jones as you travel. Of course, there is a wealth of other attractions too. The Library of Celsus had been around since 117AD is a glorious feat of roman architecture.
If you have had enough of being culturally engaged with Turkey, you can kick back on the vast expanse of beaches that Turkey is famous for.
Kabak Bay, Oludeniz is a local beach, but that doesn't mean tourists aren't welcome. You just won't find a sun lounger in sight. The luscious green hills surround the beach, and the water is clear and blue. The white sands make it perfect for any traveller that needs a break.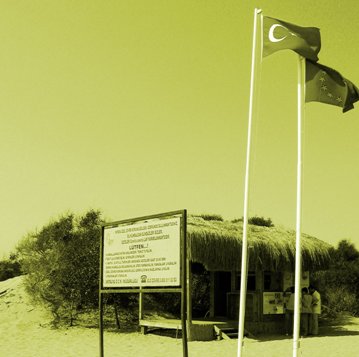 Sporting Events
Golf trips to Belek have increased in their popularity. More and more people are keen to take up sports while they travel. A vast number of people head to Belek as it is warm, pleasant and provides stunning scenery for the perfect Turkish getaway.
Of course, if golf isn't your thing, there are other trips that you can take too. Water sports are a keen feature. So, if you are up for a wet and wild time, snorkelling, pedaloes and canoes can all be found in the Dalaman region. This is an excellent way to see more of the country and unleash your wild side too.
Basketball is the nation's favourite sport. So if you want to shoot the hoops, there are a wide range of basketball facilities within Turkey that you can utilise. Many of these are free, so take advantage and soak up the sun while indulging in a game or two.
Image source: flickr