The scenic beauty of lush green mountains, valleys and forests in Europe is something that nobody wants to miss. The picturesque beauty of the landscape calls for road trips with your loved ones. Europe is home to some of the best road trip destinations that has scenic routes and incredible beauty to witness. All you need to do is decide a day and set for a road trip journey with your near and dear ones.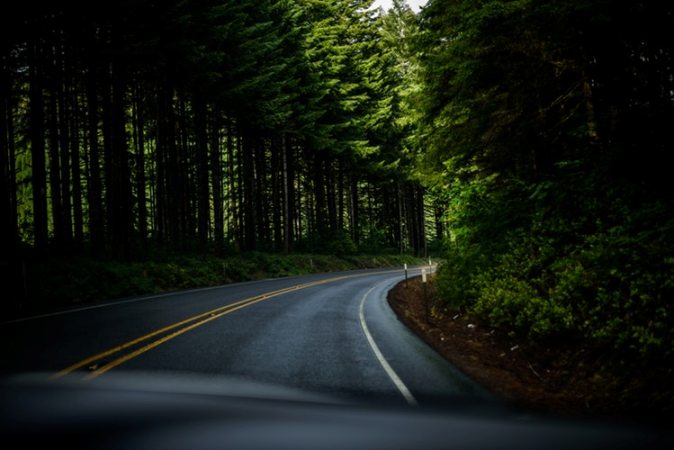 For people who seeks to explore nature and its beauty, road trips across these beautiful routes is something worth going for. So occasionally escaping from the hustle and bustle of the cities and going for a road trip will rejuvenate our soul. Every road trip across the mesmerizing routes of Europe is unique and beautiful in its own way.
Let us have a look at some of the best road trips of Europe. #RoadTripsOfEurope
Route 500. Germany
If you are tired with the hectic daily life and want to go for an adventure then the Route 500, through Germany's Black Forest is the ideal one for you. Be assured to experience some of the memorable moments as you go in deep between the forests and across the mountains. Do not forget to take a dip in the thermal springs of Baden on your way and stop by at Hohenbaden castle. The fresh air in Freundenstadt at the eastern edge of the Northern Black Forest is sure to refresh your body and soul. The best time to travel are during summer and autumn where the winding roads are safe and days are longer.
Spoleto to Norcia, Italy
Known for coffee and gelato, Italy has some of the picturesque landscapes that can be a visual treat to the eyes. The scenic stretch between Spoleto and Norcia can be considered as one of the famous gems of the country. Do not forget to sample olives in Spoleto as you start your journey and take in the hill town before you hit the road towards Valnerina. Try to continue through a postcard perfect stone town before you head upland towards Norcia. Do not forget to hope out of car and get some fresh air in Norcia where you can visit Benedictine monastery and a mesmerizing view of Sibillini mountains.
Ring of Kerry, Ireland
Circling Ireland's beautiful Iveragh peninsula, the Ring of Kerry offers an unforgettable journey through some of the most beautiful landscapes. You will be able to witness forest to leafy upland before you see some beaches and fishing harbours. To go for a enjoyable road trip you should start your journey in Killarney and take the N72 to Killorglin. The view of Macgillycuddy's Reeks mountain range as the backdrop throughout this drop is something you will love a lot.
These are some of the best road trips across Europe that you must go for. The eBook by Kwik Fit talks to you about such trips that you should not give a miss. Kwik Fit is one of the most renowned car servicing and repair companies in UK that has come up with this eBook to guide you in your road trips. So, do not forget to get hold of this book that will help you to go for a memorable road trip with your loved ones.
One of the most important thing that you need to consider before a road trip is check the condition of your car. Nobody would want a car breakdown in the middle of a deep forest or a winding road with no help nearby. So, it is always better to check the tyre pressure, batteries, bulbs, wheel balancing before you set for a journey. Kwik Fit is one of the most reliable companies in UK that would help you to get your car service and go for a MOT test. The tests and servicing will determine whether your car is in a roadworthy condition before you take it out for a road trip.