Steeped in rich culture and some of the world's most famous masterpieces, Italy has much to attract visitors from all over the world. However, those are things you'd expect a tourist to do and so they are typically extremely crowded and noisy – not somewhere you want to spend the lazy days of summer.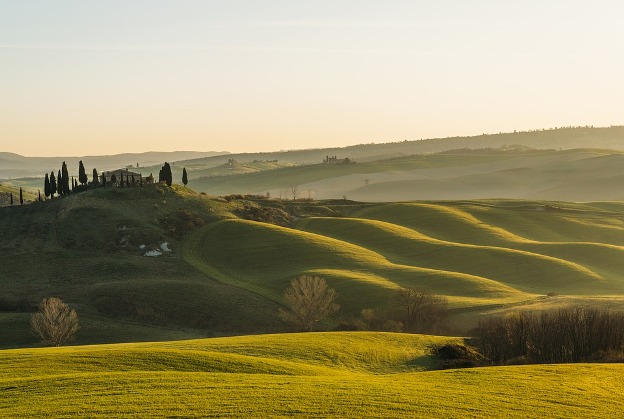 If you have been dying to see Italy, maybe for the first time ever, by all means visit Vatican City, tour the Catacombs and spend a few days on the canals of Venice. When you've gotten all that touristy stuff out of your system, it's time to enjoy the real Italy where you'll get an authentic taste of regional customs.
1. Carezza Lake
Located in the autonomous northern province of South Tyrol, also known as Alto Adige in Italy, this amazingly beautiful lake comes with its very own mythology. To learn the legend of Carezza Lake, you will need to visit for yourself. It is the stuff that fairy-tales are made of complete with unrequited love. You will also thrill at meeting the Ladin peoples who have their very own language and customs. If it's natural beauty you are after, this is a must-see experience of a lifetime.
2. Boar Hunting in Tuscany
Continuing on with our journey through some cool and unusual experiences in Italy, why not take a hunting vacation with a group of buddies? You can hunt wild boar while staying in an authentic Tuscan house located in a Reserve that accommodates hunters. Unless you've ever experienced wild boar hunting in central regions of Italy, you won't believe how it's possible to literally step back in time. For thousands of years, wild boars have roamed the region and for all of those years, hunters fed their family with this amazingly delicious meat.
3. Museums in Nautilus
While there are museums that house some of the world's greatest masterpieces in the Modena region of Italy, you might want to add the 18th Century Cabinet of Wonders to your itinerary. Here you will find some lovely oddities and as a side note, the owners are more than willing to buy and sell if you express an interest. However, you really must also visit the Enzo Ferrari Museum which displays the life's works of one of the world's most famous car designers of all time. If you can't afford a Ferrari, at least you can tour his museum!
4. Take a Stand Against the Mafia in Bolzano
How would you like to be an Elliot Ness of the 21st Century? Well, you won't actually be fighting crime, but you can help to liberate the country's food chain from mafia control. One food association, the Botteghe Libera Terra (The World of Free land) has specialty shops all over Italy that sells regionally, ethically and responsibly produced foods. Check out their fresh-made pastas, tomato sauces and breads for mouthwatering delicacies not found anywhere else on earth.
While there is much to see and do which you'll readily find in tour books, there are also some amazingly cool and unusual things to see and do in Italy. Do visit the major museums and basilicas, but also plan to spend time touring the country to get a taste of the real Italy. It's a vacation you'll not soon forget.