Road trips across the mesmerizing landscapes, winding roads, lush green valleys are a great ideal to spend some time with your loved ones. Before going for a road trip across UK one needs to ascertain whether the car you choose is ideal for the road trip. There are certain road trip essentials that one needs to take before heading towards a road trip.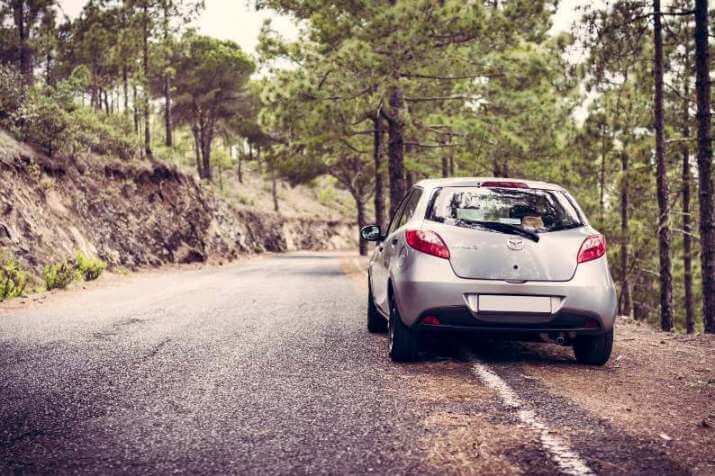 Snacks, plenty of water, mobile phone, map, car charger are some of the essentials items needed for the road trip. It is very important for one to get the right type of tyre based on where you are heading for a road trip. Not all tyres are suitable for every kind of terrain. A guide to the type of tyre you need depending on your road, weather condition are as follows:
The thriller
If you are the person seeking thrill, then Hardknott Pass in Lake District is one of the most popular drives in UK. It twists and winds through the centre of the Lake District offering some of the most breathtaking views. The road is steep, narrow and has sharp hairpin bends.
Tyre to choose: All season tyres is the ideal one for this kind of trips where you are an adventurer seeking thrill in this mesmerizing place. This kind of tyres are an all rounder to any type of weather conditions like wet and dry surfaces, ice to snow. The intermediate rubber compound present in the tyres is great for gripping warm roads and prevent sliding on wet roads.
The Motor Enthusiast
If you are brave soul with a courageous heart, then the Abergwesyn Pass in Wales is the right road trip for you. This route is not for the fainthearted or for personalities who consider themselves as nervous. Passing over the Cambrian mountains, the road comprises of steep, twisted, worn tarmac, hillside ledges along with forestry. So basically, your car will pass over a variety of terrains. The surface can be anything between road and slippery.
Tyre to choose: All Terrain Tyres is the ideal tyre for this kind of roads. Providing the right balance between on-road and off-road driving, this type of tyre is ideal for conventional roads and motorways. So, to cope well with slippery conditions or hilly terrain, go for this kind of tyre if you are ready for this dangerous yet beautiful road trip.
The Sightseer
If you are in love with sightseeing and explore every bit of your road trip, then the North Coast 500 route in Scotland is one of the most iconic drives. The journey begins and ends at inverness Castle with plenty of stop offs in between. So, you can stop for Dolphin watching at the Moray Firth or a visit to the Black Isle.
Tyre to choose: When the journey is a long one with plenty of stop offs in between Runflat tyres are the best option. This type of tyre will never deflate during a puncture and maintain shape during blow out. This will help the driver to reach in a safe place and get the replacement on the way. This type of tyre can only be used when the vehicle is equipped with built-in tyre pressure monitoring system.
The Family person
For some, road trips are all about spending time with your family. Peak District is an ideal place for kids and adults at the same time. For people who love historic architecture, this is an ideal place for them. You can also enjoy a picnic at the country side with your kids here.
Tyre to choose: The long country roads, steep hill sides and tight bends are a part of this road trip. When you have a family going with you and including luggage, Reinforced Tyres are the best option for you. Designed to handle heavy loads, the tyres wont flex even under pressure.
The Movie Buff
Road trips for movie buffs are always the backdrop of a movie set. Glencoe village and valley have always been attracting the film makers. From James Bond: Skyfall and Harry Potter and the Prisoner of Azkaban, this place is the backdrop for most of these movies. The rocky landscape and the picturesque beauty of the Fort William town will attract you.
Tyre to choose: So, a road trip from Glencoe to Fort William calls for a AL Season/All Weather tyre that can help you to travel smoothly even on rain and ice. The tyre is perfect for both wet and dry conditions.
The Photographer
If you are in lover with pictures and want to click every single breathtaking view of nature, then a road trip across The Atlantic Highway is the best option for you. Stretching approximately 135 miles through North Devon and Cornwall, the place is loved by every camera lover. So, click some crashing waves and beautiful sunsets as you witness the rough coastlines, cliff faces and the English countryside.
Tyre to choose: The warm dry roads require for the use of Summer Tyres for this place. So, go for this stunning road trip during the warmer months with this type of tyres for your car.
TyrePlus helps you find the perfect tyre as you set out for a road trip #WheelsOfTheRoad. Road trips across UK will offer you pleasant views of nature. You just need to find the right tyre that works best for your journey.