When you decide to get out of the great big concrete jungle and head out to the wilderness for some rest and relaxation, there are quite a good few options to undertake. If you are into going the whole hog when camping, then you are probably aware of all that is entailed in preparing for this sort of thing. If not, well, then you probably need a word of advice or two from whoever will be willing to give it to you. From there, you can then decide what it is you want to do and how exactly you want to go about doing it.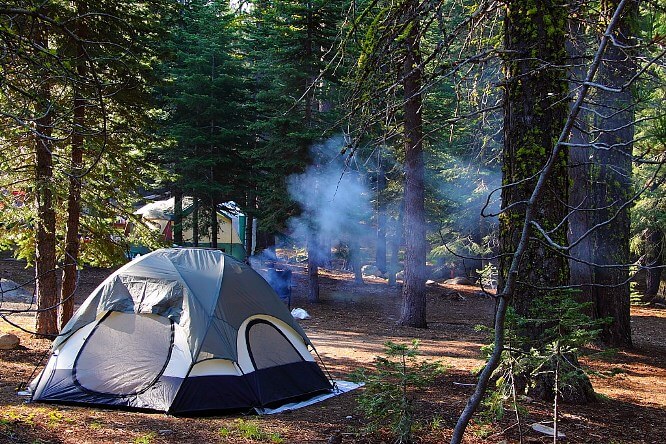 Fishing
If you are keen to get the rod and reel out and protect yourself from the elements by making a purchase at a place that has swags for sale, then you are probably in the right frame of mind to get this done the right way. There is not much more satisfying than hooking a big one and then frying it up on the fire if it is not hooked on a catch and release basis. Remember to obey the rules of the environment you are in and to always treat nature with the greatest of respect.
Hiking
First and foremost, make sure you have the right type of shoes required for the hiking trip. Just throwing on your old pair of trainers might not be enough, but hopefully the hiking boots that you bought yourself a while back have been properly worn in and will help you avoid getting blisters at times when you can't afford the pain and discomfort. Also, get the right pair of socks and make sure you keep these as dry as possible at all times. This will make your trip entirely more comfortable and you won't have to bother others at the same time.
Boating
Then, there is always the chance to get onto the water but not into it. It also makes for a great family and friends vibe, all boating together and perhaps even jumping off the edge to cool down in the summer heat. Then you could even throw over the line and perhaps catch a fish or too. Take a few beers on the boat but, again, be sure to act responsibly and within the rules and regulations of the related authority board you are operating in. There might be a fee you have to pay for the use of the area but it will be well worth it, indeed.
Tenting
Forget the comfort and glamour of four walls and a roof for a night or two, and rough it in the woods with a tent. It makes for that fireside feel, getting you in touch with your roots again, so that when you head back to the city you are eventually more in tune with nature again or maybe will go to travel. What a treat. It really is so special to get out into nature and enjoy all that it has to offer for you and your friends and family.