One thing that Laotians love to do is go out for a meal and down a few beers. Sure, there are standalone bars, but many of the better ones serve something to enjoy with an alcoholic beverage or non-alcoholic drink. So, whether you go to a bar or a restaurant, you'll usually be able to find something good to eat and drink in Vientiane.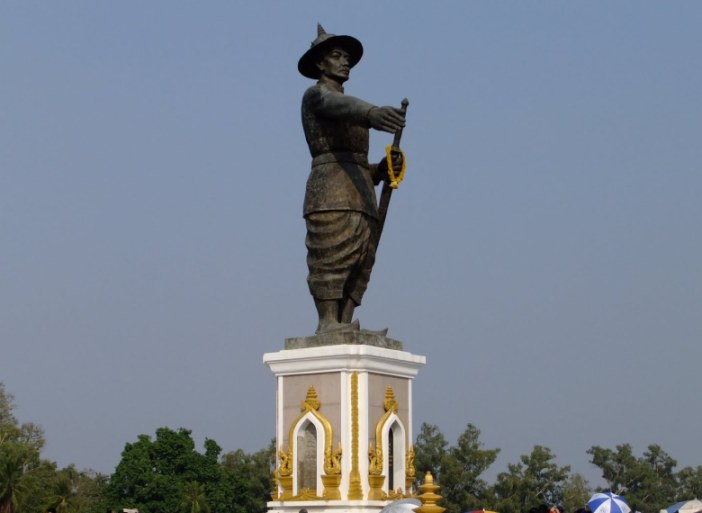 Also, bear in mind that Lao people can get a bit rowdy when they've had a few, so most nights can end up a little boisterous unless you opt for a luxurious place that doesn't tolerate that sort of thing.
Elephant Lounge
Let's start with the luxurious Elephant Lounge. Here you can relax in carefully designed interiors, enjoy their own branded whiskey and appreciate the sophisticated air of the place. While outside their doors might be more hustle and bustle, indoors it's air-conditioned splendor.
Men should expect to wear a jacket and dress shirt here (ladies something presentable), at least, to be let in. The usual grungy backpacker look isn't going to cut it. And that's all for the better. As one of the premiere bars in Vientiane Laos, it offers what many of the others simply cannot. Don't forget to sample some tasty bites with your drinks. It is always best to go there as a couple or with some travel buddies who enjoy something more refined and without the unwanted noise factor too.
Benoni Café
The Benoni Café is perhaps slightly less popular than the busy Joma Café next door, but for upmarket casual bites, it's hard to beat. There are chicken salads or brie salads, quiches and slices of heaven for dessert if you have a sweet tooth. There is a good range of soft drinks to choose from too. This is more of a daytime place up on Setthathirah Road in the heart of town.
If you plan to enjoy the outdoors, there's plenty of outdoor seating on a raised wooden deck. You can also find a well-used noticeboard where both locals and expats offer places to rent and goods for sale before they move on to another location. There are even yoga classes often advertised for drop-ins too. It offers better value than their neighbor with a very different menu selection.
Café Sinouk
Situated on Fa Ngum and with several other locations scattered about, this café offers warmed croissants and strong coffee, but is also an excellent restaurant too. The coffee is their own brand and won't disappoint. You get more of a better-behaved crowd here because most people come for the coffee and snack, or a slow meal with friends. The higher prices also keep out the riff-raff looking for a bargain at every turn. You'll happily spend an hour or more at Café Sinouk and it is best enjoyed on a slow Saturday or Sunday morning.
Finding a quiet place to appreciate a meal or a drink without interruption isn't always easy in the Laos. While Vientiane is certainly not as bustling as other capital cities in Asia, it can still get noisy when you least desire it.