Hiking is an activity that can bring people to the natural environment through knowledge of the area through heritage and other elements. Basically, through traditional communication channels such as trails, roads or actual creeks. This practice is a perfect symbiosis between sport, culture, and environment that has more followers every day.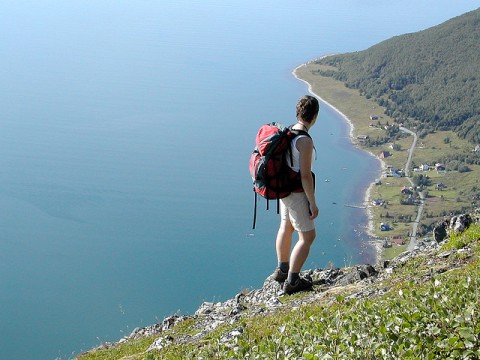 Actually, the sport combines nature trails, so this activity can be practiced almost anywhere. However, it is best to always choose official hiking footpaths that have the approval of professionals in this field who have previously led the way to make it easier and safer for citizens.
Sports clubs, associations and even councils or ministries of environment or sport can inform where routes are approved in the area. However, it is more comfortable look for a company that is responsible for organizing tours that hiking is the perfect excuse to leave. Typically, these are small day trips where hikers moved to bus to a nearby mountain, where they complete a circuit depending on its physical qualities.
However, every day is more fashionable active tourism, which passed a vacation doing some exercise and enjoying nature. Travel agencies offer from weekend getaways by the country itself to trips of a week or more in duration.
The best hiking trails in the world
For walkers seeking longer trips are catching on countries where nature still in virgin or near-virgin, where you can enjoy a unique landscape with the help of an expert guide in the area. If you are in UK then consider trails in Snowdonia. Except this some other spectacular examples are:
U.S. (The Narrows, John Muir Trail, Appalachian Trail …).
Chile (Nuble Province, Torres del Paine …).
Romania (Transylvania, Wallachia, Bucovina, Maramures, …).
France (The Haute Route, GR20, the tour of Mont Blanc …).
Costa Rica (Cerro Dantas, Coronado, Prusia Forest…).
Brazil (Itupava, Serra Geral, Corcovado …).
Peru (Inca Trail, Sacred Valley and Machu Picchu).
Nordic Countries (Kungsleden, Peura, Hordaland, …).
India (The Indian Himalayas, Himachal Pradesh).
Nepal (route through Everest Base Camp, Annapurna circuit).