France is one of the favorite destinations for most tourists; thousands of travelers come every year to visit this beautiful country in search of iconic monuments known throughout the world, beautiful landscapes, and exquisite cuisine and in love with French culture.
But – how to prepare a trip to France? What would be the budget and what should be visited to make the most of the country? Here are all the answers!
Why travel to France
According to data from the World Tourism Organization (UNWTO), France is the world's leading tourist destination, with almost 83 million tourists a year who enjoyed visiting the Gallic country.
And it is not for less. The beauty of holiday village in France, its cities and towns, its landscapes, its excellent gastronomy, its traditions and culture, its history and its wonderful monuments and castles; make few can resist its charm and wish, at least once in their lives, to visit this dream destination so full of romance and glamor.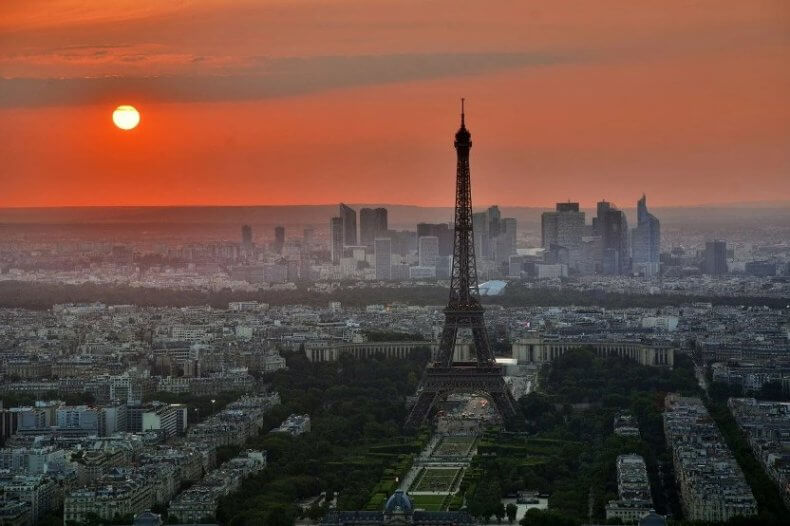 What to see in France
The list of places you can visit in France and the existing tourist destinations is practically inexhaustible.
The capital of France is one of the jewels of Europe; two days are enough to visit the greatest essentials of this great city.
The first day begins with a visit to the Invalides area, where Napoleon's tomb is located. A few meters away is the Rodin Museum and the Pont Alexandre III, recognized as the most beautiful in Paris.
Discover the Champs Elysees and enjoy the symbol of Paris, The Eiffel Tower, go up to its highest floor to enjoy magnificent views.
Also, go to The Arc de Triomphe, in the Place de la Concorde is the famous Luxor Obelisks.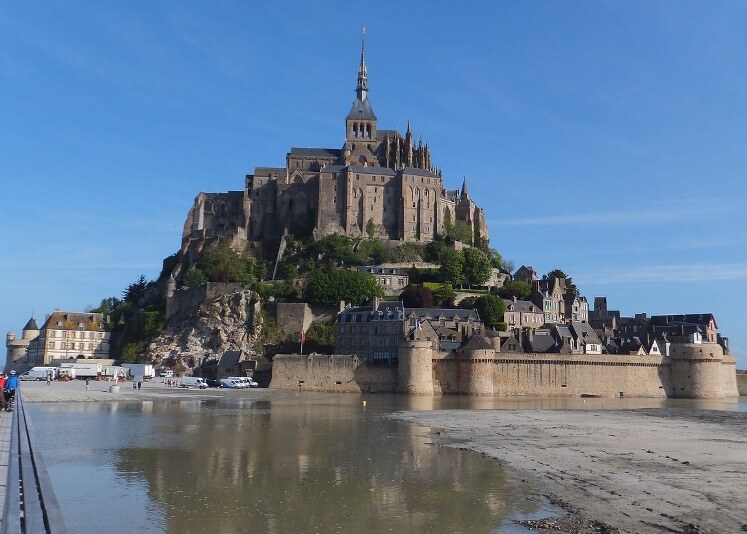 Another essential monument is Mont Saint-Michel, located on the border of Normandy and Brittany. You cannot miss its Gothic Benedictine abbey consecrated to the Archangel Saint Michael and the village born under its walls.
The Loire Valley, a World Heritage Site, is one of the most charming places in the country, so you should not miss visiting this region. Taking a tour of the many castles and palaces of the Loire will be an unforgettable experience.
Carcassonne, located in the south of France, is another of the essential monuments of France. It is an outstanding example of a fortified medieval city with a vast defensive system that surrounds the castle and its dependencies, as well as the superb Gothic cathedral and the rest of the urban buildings. It is one of the most visited tourist centers in France.
If you like beaches, Marseille is lucky to offer its inhabitants and tourists an extraordinary coastline, a cove envied by all sailors in the world and an astonishing number of sunny days: more than 300 days a year!
Are you a fan of Beauty and the Beast? Then Strasbourg will make you fall in love. Young and dynamic city, it is the capital of Alsace, a region (located in eastern France) that served as the inspiration for the Disney film. It houses a set of monuments of exceptional quality that are articulated in an old neighborhood that is a sample of medieval cities. During your visit to Strasbourg, you will think that you are in a fairy tale.
If you like nature and are looking for destinations that will leave you really impressed, nothing like visiting the chain of mountains that form the French Alps, among which Mont Blanc stands out. An ideal destination for a long weekend, or as a romantic getaway, the French Alps offer these other charms as well as mountains.
Known as the Pink City for the colorful color of the bricks of many of its buildings, Toulouse is an ideal place for a vacation or a weekend with many visits and walks. Do not forget to take a look at one of its covered and open-air markets to fill the pantry with some of the typical products of the region: cheeses, sausages, foie gras….
What budget to plan to visit France?
Dreaming of the most beautiful destinations in France is fine, but the important thing is to set a budget and have an idea of how expensive a trip to France can be so as not to bring an empty bill.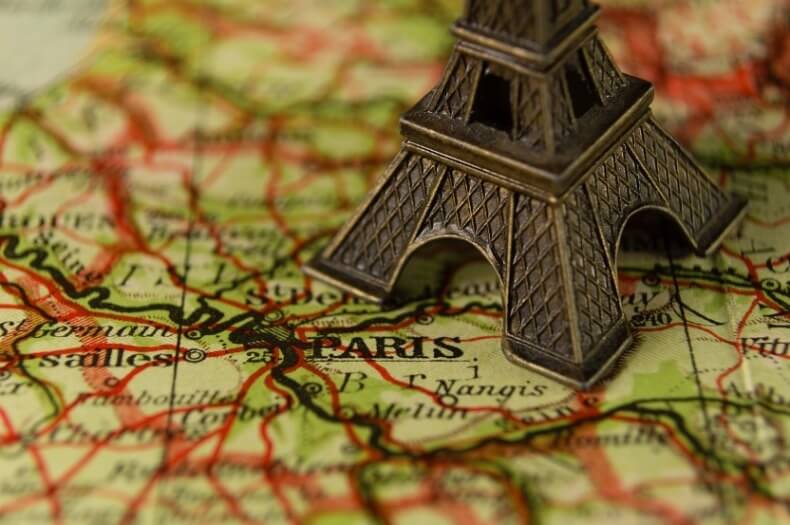 On any trip, be it to France, Russia or Australia, there are three elements that stand out in the total travel budget: accommodation, food and transportation.
Fortunately, in recent years, traveling to France has not been extremely expensive. You can go to France for a price ranging from €40 to €200 depending on the season and the means of transport. The cheapest are the main bus lines, closely followed by carpooling and low-cost airlines. The train, on the other hand, is quite an expensive means of transport if you live far from the French border.
Once there, you have to find the right accommodation. A normal hotel night can cost between €60 and €120, depending on the location of the establishment and the services offered. The shelters, meanwhile, usually offer private rooms for an average of €20, an impossible opportunity to find in a hotel. However, you will have to share a bathroom.
Regarding the food budget, you can choose to do your own shopping and cook in the accommodation or eat in regular or fast food restaurants. The menu of a normal restaurant will cost you about €18 on average. As for fast food, you will find menus from €8. The best thing is to discover French gastronomy in restaurants with affordable menus so as not to ruin you.
During your trip, you will also have to take into account transport if you want to change cities (on average about 40 euro) or tourist activities such as visits to museums and monuments, which largely depend on the type of establishment you visit. If you can, take advantage of the different discounts available (older, younger than 25, first Sunday of the month, etc.).
The budget for your trip to France will also vary greatly depending on the type of tourist you are: backpacker, luxury hotel, etc. It is up to you to adapt your stay.
How to stay in France
There are many solutions for staying in France. To find the perfect accommodation, there are several sites that can help you. Among them, online comparison websites to find the best price, such as self catering resorts to rent homes to individuals.
In France, you can stay in a hotel, as in most countries in the world. Prices obviously vary from whether it is a luxury hotel, a chain hotel or a hostel, but hotels are not the only accommodations to accommodate tourists.
Staying in a tent, motorhome or mobile home, campsites offer many amenities and a great environment for holidays with friends or family.
You also have the option of staying in houses of French inhabitants if you opt for a guest house, renting a room, which allows you to enjoy a bed for free in houses of inhabitants of the country.
Either way, the most important thing is to enjoy the French way of life!