When we hear of a holiday in France, we usually think of the city of Paris. However, France has so much to offer besides the capital. One such place is the French Alps, a spectacular range of several mountain features, located in the Provence-Alpes-Côte d'Azure and Auvergne-Rhône-Alpes regions. Some mountains in the region include: Mont Blanc, Grande Casse, among others.
The French Alps has one of the most breathtaking natural sceneries in Europe and the world as well and boasts of rushing waterfalls, crystal-clear lakes and pristine forests. The aforementioned Mont Blanc is the commonest sight and also doubles as the highest mountain point of the Alps.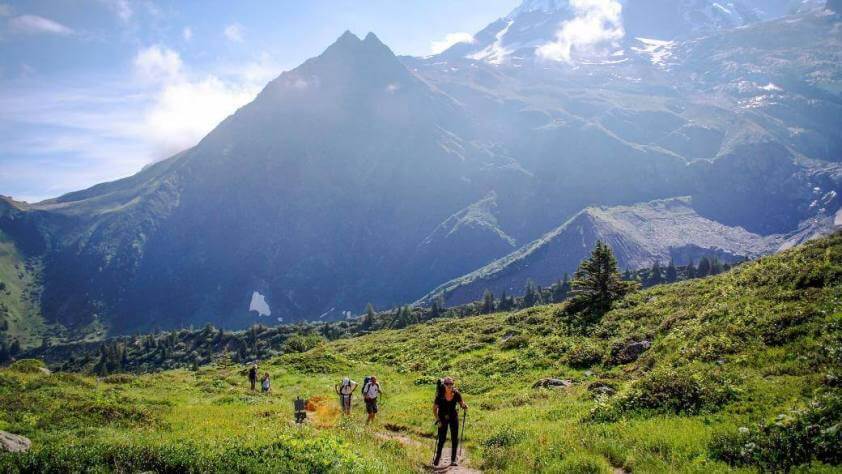 Many tourists regard highly of the Alps as an amazing tourist destination all around the year, be it summer or winter with an array of activities suiting each season from ice skiing to horse riding to fishing to kayaking just to name a few.
Summer Activities
Summer brings a lot of joy to the tourists and it comes with its package of activities as well including: paragliding, caving, mountain biking, Via Ferrata, canyoning among others. The beautiful green scenery makes the French Alps the perfect romantic getaway as well as a family outing. In addition to that, you can also enjoy the exhilarating experience of horse riding.
Winter Activities
Despite the freezing temperatures, winter brings its own bundle of joy in terms of activities to do. The snowy environment provides a perfect opportunity for ice skiing, which is a popular extreme sport to enjoy. Other than that, you can indulge yourself in ice climbing, zip wiring, igloo building, snowshoeing and many more.
Where to stay during your holiday
The French Alps are endowed with many hotels where you can enjoy your stay during your holiday. There are many towns and villages with awesome accommodation facilities. The luxury hotels French alps has to offer more including Hotel Tsanteleina, Fleur des Neiges, Ace Hotel Annecy among others. The hotels have unique amazing features to ensure a comfortable stay.