When we travel we like to discover landscapes of the different cities wherever we go and natural pools are a landscape element that always surprises us. They usually offer us a quiet experience and an opportunity to connect with nature in a fairly intense way.
We can also consider them a good option to cool off on those hot days. Although natural pools are more difficult to find than artificial ones, you are sure it will be worth it.
16 Incredible Natural Pools That Will Surprise You
Havasu Falls: Supai, Arizona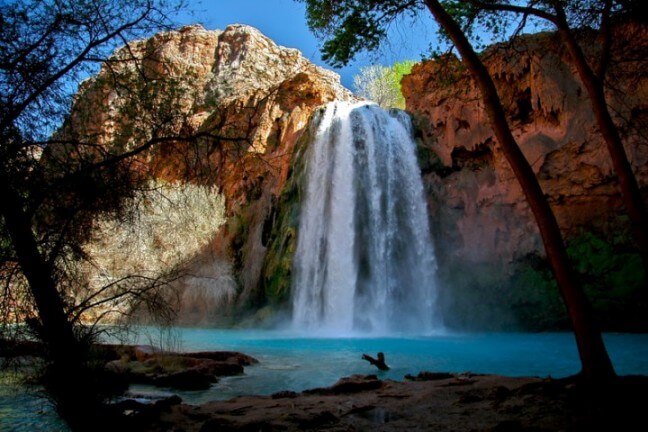 This pool is formed by the fall of Havasu Falls and is known as a cliff jumping spot. It can only be accessed by a long and treacherous hike. You have to reserve to visit it.
To Sua Ocean Trench: Lotofaga, Samoa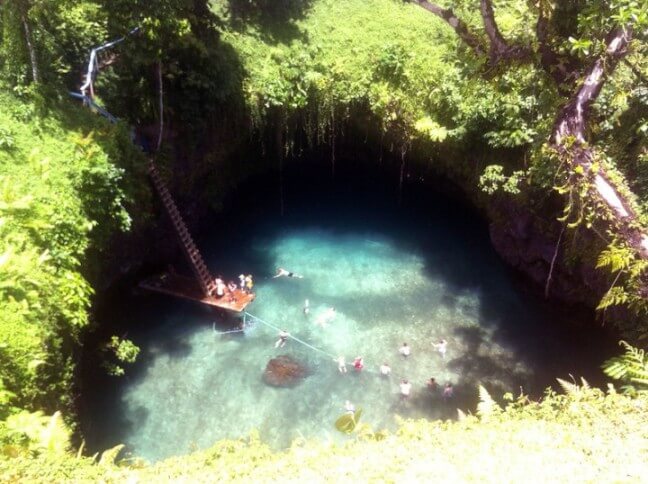 It is perhaps the most impressive natural pool in the world as it was formed by an ancient lava eruption. But it is not suitable for the fearful, since the only way to access it is by an incredible staircase or by jumping.
Bimmah Sinkhole: Muscat, Oman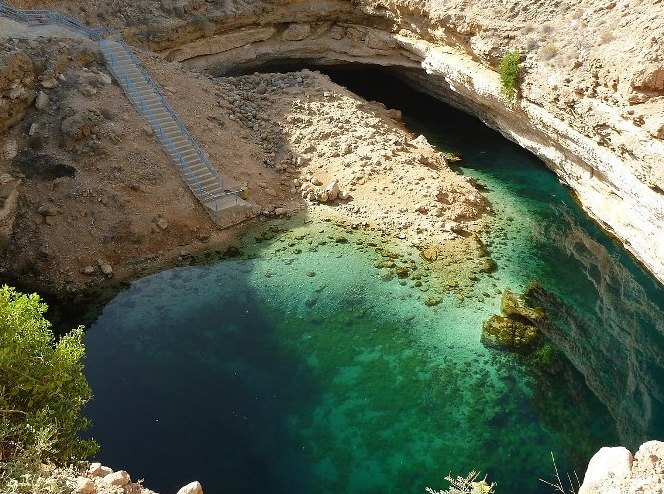 Image source
It is located inside a hole in a limestone and its water is very clear and salty thanks to its proximity to the ocean.
Nanda Blue Hole: Holy Spirit, Vanuatu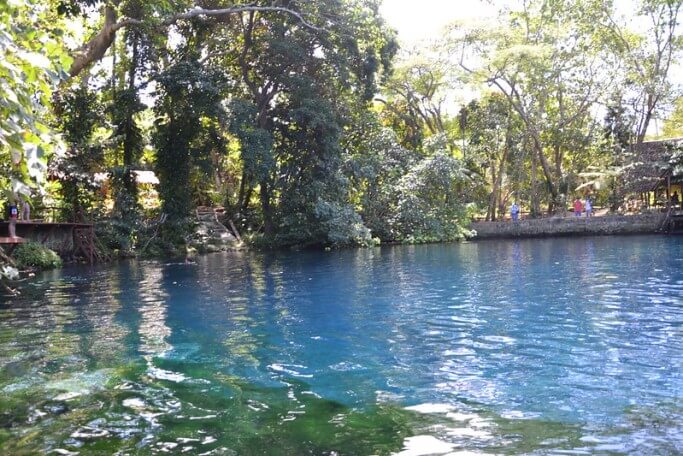 Image Source
It is a must see if you are traveling to Vanuatu and it is very popular with divers. It has a slide and a cafeteria.
Jacob's Well: Hays County, Texas
Image source
This pool has a underwater cave that drops about 9 meters. Although jumping is not allowed, reservations can be made to swim in that area.
Cenote Ik Kil: Chichen Itza, Mexico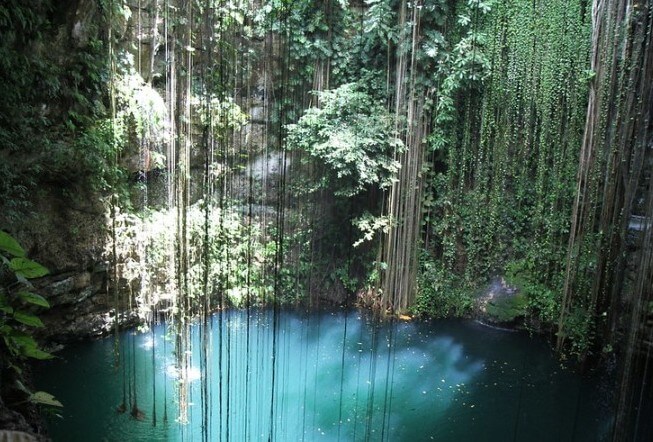 Image Source
It is one of the underground pools that surround the Mayan ruins of Chichen Itza. It is located 27 meters underground, its bath is quite refreshing and it is considered the most beautiful cenote in the area.
Fairy pool: Glenbrittle, Scotland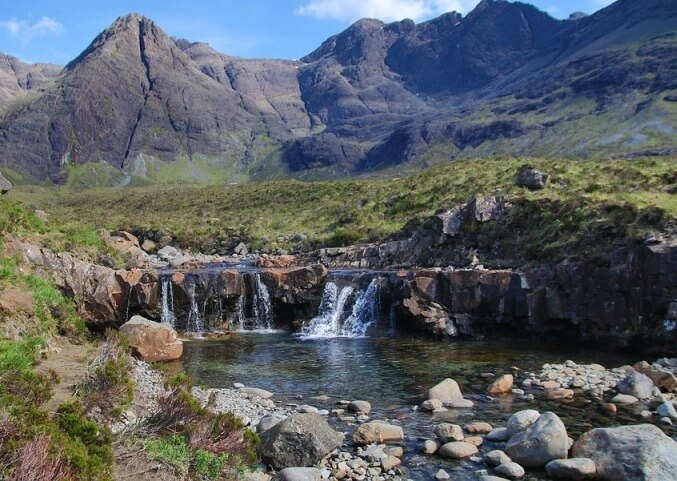 Image source
It takes about 20 minutes to get there and its water is too cold to bathe but the landscape and the views make it worth.
Turner Falls: Davis, Oklahoma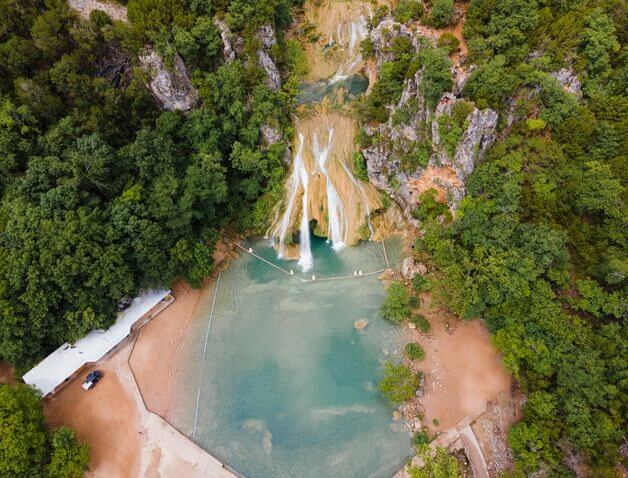 Image source: Unsplash
It is located under the largest waterfall in Oklahoma and people can camp in the area year-round, although the best time to do so is in the summer.
Devil's Pool: Livingstone, Zambia

Image Credit: Flickr
It is located on the edge of the Victoria Falls and bathing is only allowed from mid-August to mid-January, since the rest of the months the water level is quite high.
Giola Pool: Astris, Greece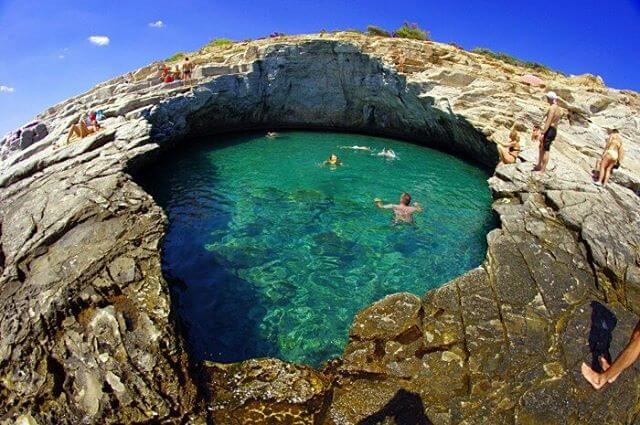 Image Source: Flickr
This natural pool is located on the island of Thassos and is a few centimeters from the Aegean Sea, separated by a small rock wall. Its water is warmer and more transparent than that of the ocean.
The Seven Sacred Pools: Hana, Hawaii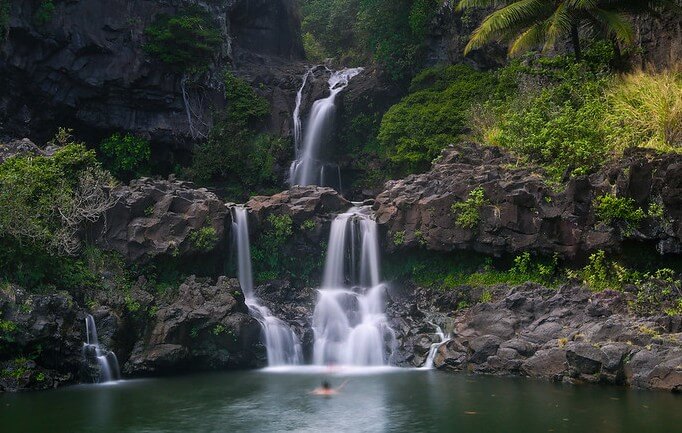 Image source
We can find them in the heart of Haleakala National Park in Maui and they are freshwater pools surrounded by bamboo forests and waterfalls. There are rules like no jumping and it is a great stop if you are vacationing in Hawaii.
Hamilton Pool Preserve: Dripping Springs, Texas
It is one of the best known swimming pools in America. Part of the pool is covered by a cavernous roof in which there are small waterfalls that create a curtain of water.
Blue Hole: Santa Rosa, New Mexico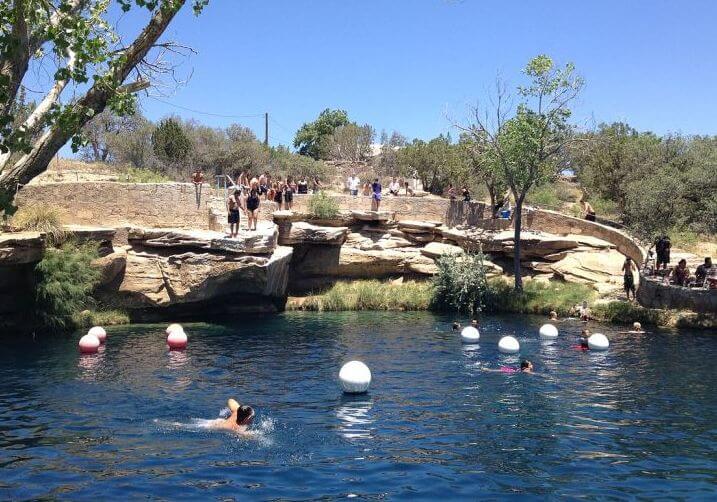 Image credit
Many divers come to explore all the underwater caves in the place.
Kuang Si Falls: Luang Prabang, Laos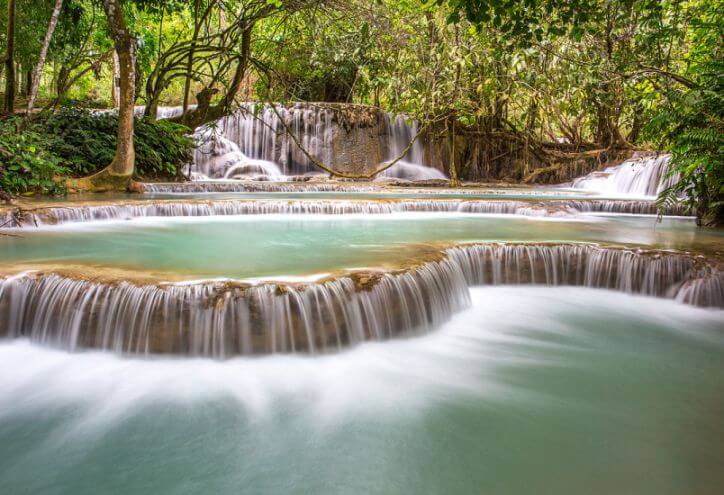 Image Source
The waterfall creates several pools that allow swimming. On cloudy days the water can be a bit choppy but if you catch a day when the weather is nice, you can enjoy an incredible bath.
Devil's Den: Williston, Florida
It is an underground pool inside a cave that shines thanks to a natural sun roof. It is an incredible place to snorkel or dive.
Lower Falls: Ithaca, New York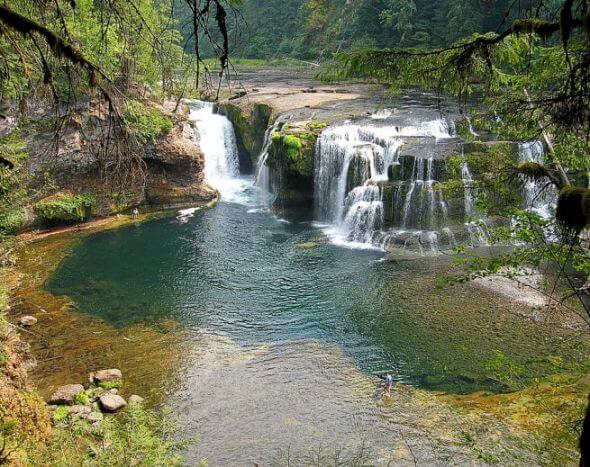 Image source
It is a fairly popular pool that receives thousands of visitors in the summer months, but it is closed in winter. It can be a bit difficult to access due to the rocky trails.
Conclusion
These natural pools are wonderful and should be a mandatory stop the next time you travel near them. The summer months are the best option but you can also vary and go in another month to test its waters and tell us about your experience.