Its will be inaugurated on July 8 the last two attraction of the Wizarding World of Harry Potter, the largest amusement park in Orlando, Florida. It is the Hogwarts Express and the fascinating Diagon Alley.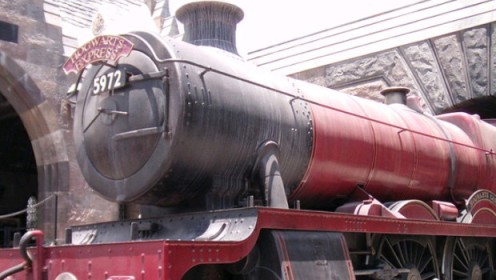 Early reports describe a very exciting walk along Diagon Alley, with the fans of Harry Potter amazed at the great work and attention to detail products for the construction of this part of the park. Among other stores, the Leaky Cauldron, where you enter Diagon Alley, Weasley's Wizard Wheezes, the joke shop Fred and George, and Ollivander's, where Harry buys his wand.
And if we got tired of walking around the shops of Diagon Alley, from July we can always take the Hogwarts Express, to get to Hogsmeade, which is the only village in Britain to be inhabited by just magicians
The park has been running since June 2010, and reconstructs some places created by the imagination of the writer JK Rowling, like Hogwarts, Hogsmeade, Forbidden Forest, and as mentioned, in July, Diagon Alley. Two roller coasters, one for children, but especially Harry Potter and the forbidden journey, made with all the latest technology to recreate the excitement of being inside the wonderful world of Harry Potter.