Pristine beauty is the key word to describe the Faroe Islands or Faeroe Islands in Denmark. If you love beautiful landscapes, spectacular natural views, and uncharted territories and non-polluted, then this archipelago located in the northern Atlantic Ocean between Scotland, Norway and Iceland is the ideal trip for this summer 2014 for you.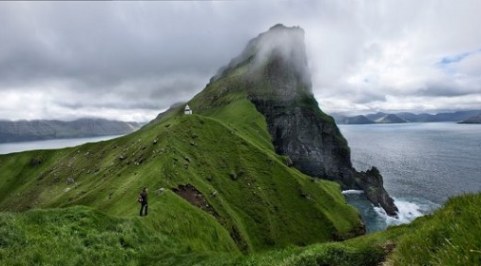 Of course you have to bring your camera; here you can make some memorable shots. And remember that here Nature reigns supreme: if you love the chaotic city, the shopping spree, the huge crowd and the rowdy nightlife, then you have to choose another destination.
Of course a trip to the Faroe Islands has the merit of originality. Not that they are so far away, however, expect a daily reality light years away from that to which we are accustomed. No traffic, crowds, stress, obligations, routine: here you will be guests, not tourists. And that says a lot. The people are extremely friendly and for sure there will be activities which entertain you: you will have a wide choice of fishing, diving, sailing and, of course, hiking.
The Faroe Islands basically a small islands scattered in thin air; often do not appear even on maps. Yet there is so much to see and do, starting right from Torshavn, the smallest capital in the world: although reduced in size, does not miss the four-star hotel and shops of local design. Without forgetting the cultural and musical heritage has to offer. To see the old part of town, Reyni with its wooden houses and grass roofs. Even Tinganes, seat of government, is painted red and has a grass roof. For art lovers, it is recommended Listaskalin museum with permanent art exhibitions.
For nature lovers, here you can make an excellent bird watching on the Faroe Islands. Worth noting is the Mykines island, where you will find the gannets, puffins and many other sea birds. There you can observe both walking on foot cliffs that performing boat excursion.