Prague is a city that has much to offer tourists, many things to see, rich in history, known and less known, sometimes even obscure, as evidenced by a visit to the Museum of alchemists and magicians of old Prague, which builds the "work" of those in Prague were devoted to the study of those who once were called the "dark arts".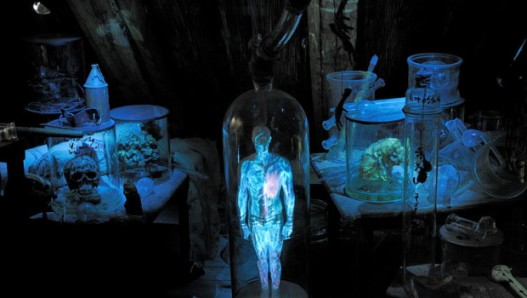 As king of much of eastern Europe in the sixteenth century, and even then ruler of the Holy Roman Emperor, Rudolph II is not remembered as a particularly powerful ruler or even effective in government, but he is widely remembered for his interest and his patronage of the occult arts. It was during his reign that Prague became the unofficial capital of the dark arts.
By funding many alchemists and other so-called "witch doctors", Rodolfo created perhaps the most active period in the history of the practice of the occult. Whether this was of charlatans, or adventurers shrouded in mystery, or what we might call proto-scientists, the legacy of these scholars is remembered, some with a touch of irony carnival, in the Museum of the alchemists and magicians of old Prague.
The exhibition, which is on two floors, covers the history of the alchemists of Rodolfo, and in particular that of Kelley, the most famous of all those who gravitated around the court of king. If anyone finds this carnival museum and not serious from the point of view of modern science, it must be said that in fact many of these alchemists in fact were nothing but the forerunners of the modern and most accomplished showman.
And then there is to say that given the 'irony of Prague', maybe Prague is just the right place for a museum of this kind. The museum is open daily, from 10 to 18, and the entrance fee is 190 Czech crowns.