The Bolsover Castle is a castle town of over 11,000 inhabitants in Derbyshire, a region mainly undulating with wide stretches of Central England, mostly known for the Derwent Valley Mills, which fall within the Unesco World Heritage site.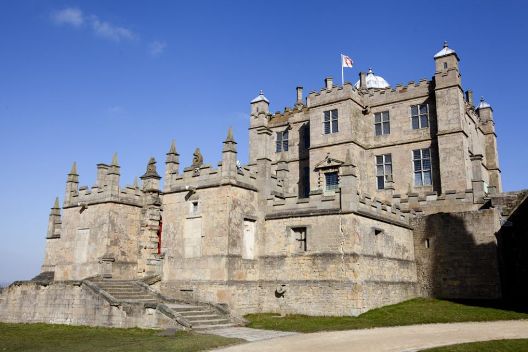 Bolsover Castle dates back to the early 1600s, and was built by the Cavendish family, where first is an older medieval castle, dating from the 12th century, and belonged to another English noble family. Today the castle is managed by English Heritage, a public body that is responsible for management of the cultural heritage of England.
An excellent opportunity to learn about the English countryside, because not far from the M1 motorway. The castle can be visited, usually every day, in winter from 10 to 17, but better take a look at the official website, and the tickets cost 9.80 pounds for adults, 6.50 for children aged between 5 to 15 years.