Russia comes to terms with his past, for this in Moscow was inaugurated the largest Museum of Gulag. The structure of 4 floors within walking distance from the Kremlin recounts the horror of Stalin's camps and tries to explain the enormous scope of the suffered by the Soviet people during the regime of Dictator Georgian.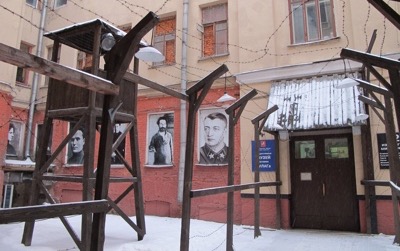 In the rooms, the complaint takes on the force of numbers: 20 million deported to the gulag and sentenced to hard labor, 12 million dead, one million were shot without trial in 1938.
Bedding of prisoners, poor torn clothes, chains, handcuffs, picks and images of Soviet propaganda, looks like the largest State Museum on the history of the gulag, inaugurated 24 years after the collapse of the Soviet Union and more than half a century by the order in which Khrushchev attempted to end the horror to clear Lenin and Stalin.
Interactive panels allow seeing documents kept secret for decades, the letters of the prisoners, the lists with the names of those arrested, the missing and the dead.