The Dominican Republic in the beautiful Caribbean is a popular tourist destination as it is a place of wonder, excitement, and there are many sights to see and things to do. The warm climate, sprawling coffee plantations, beautiful beaches, and warm crystal blue waters makes the Dominican Republic a traveler's paradise.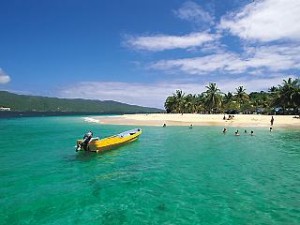 For those who want to travel to the Dominican Republic, vacation packages are a money saving and hassle-free way to travel to this exotic region. Before you book a Dominican Republic vacation package, it is important to know what to look for in a vacation package to ensure you book the right vacation that meets your travel budget and vacation needs.
Choose Your Preferred Vacation Package
There are a variety of different types of vacation packages available. To narrow your choice, determine what type of vacation you want and can afford. For instance, there are vacation packages designed for couples, families, and singles. There are even theme vacation packages such as romance vacations for honeymooners. If you are looking for luxury, look into vacation packages that include a luxury resort as the accommodations. If you are bringing your children, make sure the accommodations included in the vacation page are children-friendly.
Determine Your Preferred Amenities And Services
Vacation packages can offer various types of amenities and services. Some vacations will be on a private beach and others will be in the heart of an urban center. Consider such amenities and services needs as: amount of privacy, pool, spa, laundry service, fitness facility, proximity to shopping and local attractions and events, restaurants etc. Also, consider your transportation needs. For instance, will you need a car rental? You should also decide what type of activities you would like to do such as scuba diving, lazing on a beach, whitewater rafting, horseback riding, hiking, deep sea fishing, etc. When you decide on the amenities and services you want and need, it will ensure you do not buy a vacation package with vacation features you don't need. The idea is to tailor your vacation package to your needs, wants, and vacation budget.
Shop And Compare Online
Comparing Dominican Republic vacation packages on a travel booking website is a great way to save money. Using a travel booking site allows you to review the services and features that are included in the various packages so you get the right vacation for you. You can use their search tool to bring up a list of various vacation packages which makes it fast, easy, and convenient to book a cheap vacation. Also, when you shop online you will be able to browse vacation deals for many of the airlines, including both the major airlines and smaller budget or no-frills airlines.
When to Book Your Dominican Republic Vacation
You can save money on your vacation package if you schedule your trip during a cheap travel time. You will discover great deals if you travel during the tourist off season and shoulder season. This can be early in the spring or late fall. You will not have the crowds at dining establishments and attractions and sights, and you will discover lower priced accommodations and flights. Booking your vacation at least 30 days prior to your date of departure will save you money. As well, you can get great last minute vacation deals to the Dominican Republic when you search on an online travel booking site. Vacation packages are often discounted as the departure date gets closer. Joining the site's email travel alert will allow you to receive the latest deals on Dominican Republic vacations right to your inbox as they are listed. Also, consider cashing in your airline rewards points to reduce your travel costs.
With its friendly locals, beautiful beaches, vibrant nightlife, and diverse landscapes, it is easy to see why the Dominican Republic is one of the Caribbean's top vacation destinations. All inclusive resorts are plentiful in the Dominican Republic. Today you don't have to spend a fortune on a Dominican Republican vacation package as there are many ways to find and book a cheap Dominican Republican vacation. When you shop and compare on a travel booking website and take advantage of the many ways to lower your travel costs, you will be able to get the perfect Dominican Republic vacation package that fits your vacation budget.