Give up the moorings and follow Sailing and travel to discover two beaches rather intriguing that will return profits for the summer holidays in 2013, or if we're really lucky to have a good weekend of October between fines sand, inviting sea and a pleasant breeze that smells of the Mediterranean.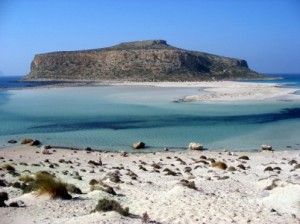 The destination is the island which has become a classic beach holiday in Greece in comfort but not shopping sprees and the madding crowd: Crete. Right here find two beaches that will make the happiness of sailors, surfers, swimmers and professional tanning.
Elafonisi: A turquoise lagoon nestled by beaches, islets and pink sand, granite rocks, with barren mountains behind. But do not expect crowded buildings and hotels along the seafront. There is nothing here, apart from a couple of tavernas and a few boards. And to get to the beach you should have 80 km of road, choosing the one that climbs the mountains and the coast, which offers excellent views but also cliffs, hairpin turns and ups and downs.
The lagoon of Balos: White sand, warm clear water. Another paradise to conquer along, from Kalyviani, 11 km of unpaved road, between flocks of goats and shrubs. To follow an easy path that takes in about twenty minutes.
Two fantastic places, but if you have young children, think through which beach to choose…