Visit one or several museums of New York is an ideal way to improve cultural knowledge and have fun by learning things on a variety of topics. Considering a large number of museums in New York, you will have no doubt of the difficulty in making a choice and you might want to visit more than one. Since entry to the New York museums can be expensive, here's a short guide to some museums that are always free to visit, or offer free entry certain days of the week.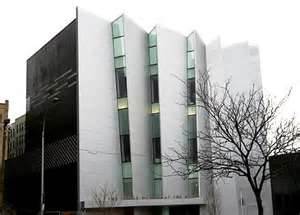 For lovers of art, the Bronx Museum of the Arts is the place to visit. It is possible to enjoy contemporary art from several cultural backgrounds. Some of the exhibitions presented are closely connected to the culture and the history of Bronx.
In a different style, but quite as free, The Harbor Defense Museum, located at Fort Hamilton, in Brooklyn, is a wealth of information on the history and evolution of the coastal defence system in New York. It is possible to see inter alia the period uniforms of the army of the United States as well as several weapons, with genuine canons of 19th century. Children who are interested in history will enjoy their visit as much as the adults.
If you are interested in Native American culture, the National Museum of the American Indian is for you. Admission is free at all times, and various exhibitions highlight of objects created by the native tribes of North America while exposing their culture and their history.
Many other museums featuring different cultures or works of art or historical objects can be visited at any time, free of charge. Other museums are accessible free of charge as some week days. The Brooklyn Botanic Garden, for example, is all free on Tuesdays and Saturdays, from 10 a.m. to noon. In this Museum, as well as learn a lot on the plants, you can admire more than 10,000 kinds of plants and flowers from around the world, regardless of the season of your visit.
The Bronx Zoo welcomes animal lovers. The Wednesday, access is not exactly free, but it is suggested you make a donation, which means that you can pay as much or as little as you want to go to visit the animals. The zoo shelters more than 6000 animals living of the enclosure recreating their natural habitat.
The Museum of Arts and Design is another Museum for arts lovers. They invite you to pay what you want every Tuesdays, from 6 pm to 9 pm in the afternoon. The exhibitions of the Museum are objects of art as well as architecture and fashion design projects. We learn to appreciate the creativity and beauty in all its forms.
Many other New York museums will open their doors for free, or for a few dollars only. You can take advantage of these opportunities for a rewarding visit to New York.