Some people have in mind one or more destinations they dream of visiting one day. For others, the desire to go on a trip can be felt, but not with a specific destination. If you're one of those people who love to travel but have a hard time choosing a travel destination, here are some tips to help you make an enlightened choice.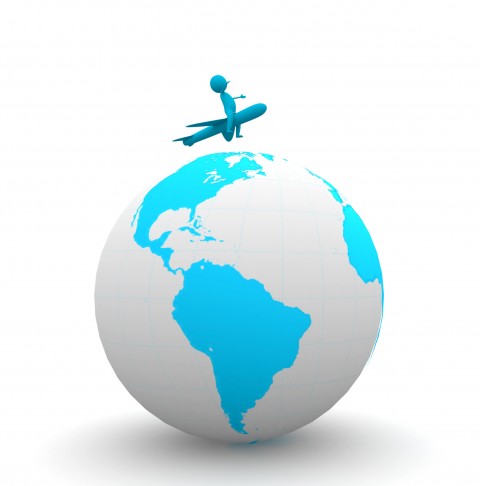 It can be rather difficult to choose a travel destination that suits you. Indeed, anywhere in the world, with certain exceptions, may become an interesting destination, even the places which are not configured to receive a large number of tourists. To choose the destination that you will spend an unforgettable holiday, so it is worth taking the time to define your expectations and think about certain factors.
You must first define the budget and the time you have available for your trip. If your budget is tight, you fly to distant lands is perhaps not a good idea. However, you should know that some developing countries may offer you an inexpensive stay: the biggest expense you have to do in this case is your ticket. Similarly, if you only have a few days for your trip, it might be best to limit your choice of destinations, and go away to another country when you have a free few weeks.
It is important to think about the climate of a potential place to visit. Some cities or regions have a cold and rainy climate that might not make you happy if you prefer sunny destinations. You should also know that in the South of the equator, the seasons are reversed. It is for this reason that winter is the best time to escape to the South.
Then, it is obviously important to think about what type of holiday you want to offer. Are you dreaming of a moment of ultimate relaxation or would you rather play sports and expend energy? Do you want to go alone, in family, friends, or as a couple? Do you prefer cultural outings or excursions in nature, or do you just visit some popular attractions? The kind of holiday that you actually wish to spend could guide you to a destination offering attractive services or hiding of the wonders that you would like to discover.
Finally, if you like to be disoriented during day but to find a familiar reception and a comfort when the time comes to put down your baggages, perhaps you would earn much to look for branches of a hotel chain that you like. Some larger hotels are present in several places in the world, and their services and facilities are standardized to provide a comforting experience for travelers wherever they are. If a popular hotel is located near an attraction that interests you and that you're the member of its loyalty program, perhaps is it a winning destination for a perfect holiday.