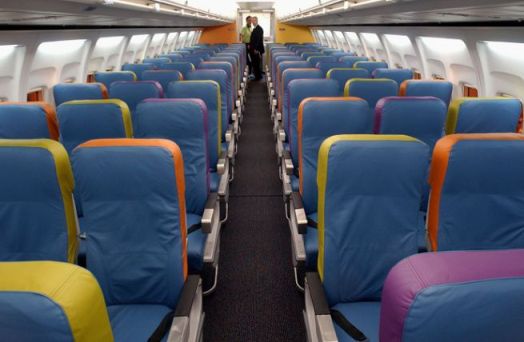 Measures count. Especially when in only 40 years they drastically reduce, causing discomfort, disagreement and even screams. We are talking about the distance between the seat files on American planes, which from 1970 to today has gone from almost 90 cm to just 42 centimeters. An exaggeration, in addition to an important security problem. To the point that the US Court of Appeal, which was addressing the FAA, had to intervene, the Federal Aviation Administration.
To reopen the old question was even a US Senator Charles Schumer, who asked the FAA to adopt rules to establish standard seats measurements; this was added to the Washington DC's request that the FAA has always said: "Aircraft seats have been withdrawn, and the American authorities should go back on their footsteps and legally seating measures". The three judges made a statement following the complaint by the Flyers Rights Association, which filed a lawsuit against the FAA after refusing to legislate on seat measurements and the distance between the rows of seats.
It's not just comfort, the judges say, but security: too tight spaces hinder evacuation in an emergency. Also because, compared to 40 years ago, the size of US passengers has increased considerably, in contrast to those of seats.
At the time the FAA has expressed itself with a "we will let you know" without going too far in the specific; on the other hand, to increase the size of the seats is a reduction in seats on the aircraft, hence less passengers and less profit.