Getting a taste of the authentic cuisines and delicacies of a country is one of the beauties of travelling. Imagine eating a street food on the streets of Bangkok or sipping soju while on a night out in Seoul. So whenever you go out of town, it's important to get a taste of their signature food or dishes.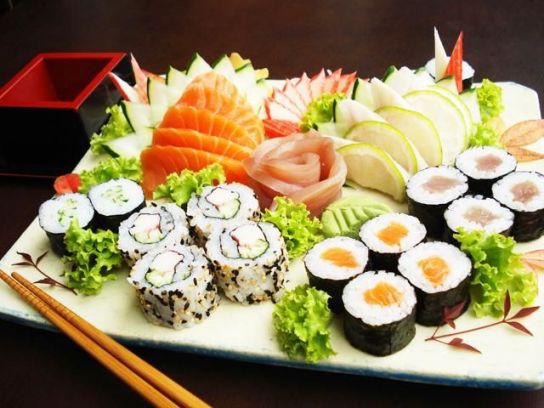 Here is a list of must try restaurants in Tokyo that offer the most authentic local food at a reasonable price. Go check them out here!
Torikizoku
Located in downtown Shinjuku Station in Tokyo, Torikizoku offers yakitori for all your craving taste buds. Not only is the food to die for, most of it only costs ¥280. Isn't that awesome? Aside from the food, they also offer a variety of beverages from beers, wines, to cocktails. This is the place to hang for a night out with your best travel buddies!
The place might be full sometimes but it's definitely worth it!
Kura Sushi
Are you dying for sushi? Here's another great place for your cravings! Kura Sushi offers super pocket-friendly sushi- just under ¥100! Yes, you read that right! Aside from their super affordable and delicious sushi, you can also get to play with gachapon machine at every table.
It's usually full of customers, mostly locals, so you really need to wait get a taste of their sushi! Located in Ikebukuro, it's definitely worth the visit!
Ootoya
Get a variety of teishoku (meal sets) from this awesome restaurant. Ootoya offers healthy and authentic meals for everyone. Between 640 to 830 yen, you can have your own meal set. Plus, they also offer different drinks and beverages to compliment your meal. This is the best place for dinner after a long day of touring around Tokyo!
Saizeriya
If you're looking something of the Italian taste, then Saizeriya is place to go! Aside from serving Italian cuisine, they offer them in a very affordable price! In just under ¥399, your taste buds will feast on the wonderful food of Saizeriya. They also offer cheap wine that will definitely liven you up for the nightlife in Tokyo.
If you're looking for a place to have dinner before hitting the clubs, then this is the go-to place for you.
Gyukaku
Satisfy your cravings for Japanese barbeque here in Gyukaku! With their all-you-can-eat barbeque buffet, you will definitely indulge in the juicy and tender meat until you literally too full to eat. This is the ideal place for friends to bond and talk while munching on their meat. If you're traveling with your buddies, you should definitely pay this place a visit!
Onyasai
Another all-you-can-eat buffet that you must try is Onyasai. It's a shabu shabu place located in Shinjuku. Aside from hot pot, you can also try their barbecue meat. And the ambiance plus the staff are very friendly and accommodating.
On your next visit to Tokyo, go on a foodie adventure and try all these classic Japanese food!