African country over its territory has extensive surface desert, the known Sahara desert. Only around inhabited oasis and its capital is Cairo. Famous for its history, monuments, Egypt is a dream destination for men and women. Who doesn't want to see the pyramids, the great Sphinx, as well as the ancient remains that the country has.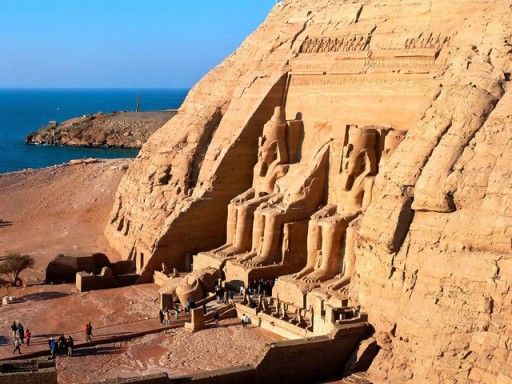 Perhaps you see far and imposing this country and believes that achieve know it in its entirety will be difficult and even dangerous, but it is not so, because often traveling with guidebooks subtract you time know the wonders that do not form part of the traditional route. Furthermore, as must know almost everything in the end will not be able to know anything in particular.
So we encourage you to travel on your own, but if you are a shy person and still prefer to take a cruise around the Nile or pay for a tourist tour will provide you with tips to make your trip a success.
Wear cool cotton clothing and comfortable walking shoes. We recommend you wear shoes to the ankle to prevent sprains. Do not forget sunglasses and hat for sun protection.
It is essential that bring sunscreen and mosquito repellent. We do not claim to have mosquitoes in Egypt or anything, but it's a tip.
With regard to money, in Egypt using Egyptian pounds. Therefore we recommend you always change banks to provide it with real change, avoid doing on the cruise, if you choose to travel by that route.
In the city of Cairo be very careful to cross the tracks, the traffic is a real danger, but knowing the mosques, the museum and the citadel itself, worth the adventure.