The breathtaking island of Sri Lanka is known for its beauty, but the gateway to the east and west also has incredibly welcoming people. In fact, one of the best parts of visiting Sri Lanka is getting to know the culture and people of the land.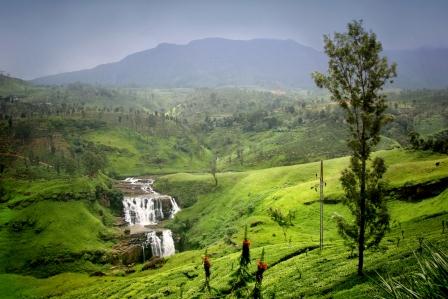 The country has a passion for cricket and rugby, which are played in a festival-like environment. For those wanting a more relaxing experience, the beaches of Sri Lanka are unlike any in the world. Guests first need to make a reservation at Sri Lanka's boutique hotel for comfort. Visiting the country can provide both adventures and relaxation.
Travel times throughout the country will be longer than expected, due to the poor quality of roads and traffic. Anticipate a greater time to get to most destinations, even if they're only a few miles away. The inner-city buses move slowly, in addition to a lack of traffic lights outside of Colombo. For the best travel, take one of the two Expressways to the majority of destinations.
Your holiday should be planned according to visiting a city center that neighbors many travel locations. In this way you can experience the culture of the country, as well as the nature without the need to constantly pack and head to the next location.
Pack for the weather accordingly, and visit during the right time. Sri Lanka's weather is incredibly stifling, even when it's winter. For some, it can be unbearable. Plan to spend a lot of time on the water, and dress for the climate. Additionally, you'll need to be prepared for the bugs and other pests associated with hot and humid temperatures.
Although the Sri Lanka people are wholly welcoming, as with any country, there are still locals who scam tourists. These are people who purport to be officials with hotels and taxi drivers that will drive you out of your travel path in order to steal from you. Just be careful when leaving the airport or even the hotel that you pay attention to signs and only ride with official employees.
Service industry employees expect to be tipped, and frequently. Bring small bills to tip the driver, bellhop and other attendants.
Make sure to visit the area of Kandy, which is one of the most memorable cities in Sri Lanka. From the Udawattakele Sanctuary to the small jungles, Kandy provides the best of culture and nature.