The entire world over, so they say. But are we really sure that this saying is true? Of course not. Each country has its own traditions, languages, cultures, tastes, smells and colors. And above habits and behaviors that do not always go well anywhere.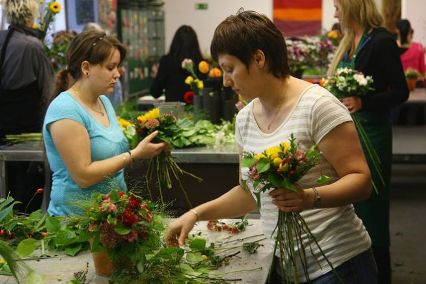 To draw up a list of things not to say or what not to do when traveling abroad, here we summarized some points that should be avoided in some parts of the world not to have issues with the local people. It ranges from simple gestures to completely distorted habits elsewhere, like the one to tip in Japan, a real insult to the Japanese.
In France it is forbidden to talk about money as well as to request it in public; in Ukraine to give a bouquet of flowers with a pair number is synonymous with bad luck; in New Zealand honk is an insult to others while in India it is touch people of opposite sex in public.
The Japanese we have already said they see the tip as offensive gesture, unlike the United States, where if you get up from the table without tips is a sign of rudeness.
In Mexico, if you take it for a joke made from them is a sign of low intelligence. The Norwegian not let people know that you want to know whether or not to go to church, while in Turkey and Brazil to make the sign of OK is equivalent to give him… or, or at least something highly offensive.
In Ireland they take it badly if you feel that you want to imitate their accent – but that's a little everywhere – while in Germany make the birthday wishes the day before sign of bad luck. In Kenya people in public should not be called by name, in Chile eating with your hands it is impolite and in Singapore can eat as anywhere except for public transport.
Cheers to Hungarian? They do without the glasses clink, while in China it is forbidden to give away umbrellas or watches. And in Italy? Never order a cappuccino at the restaurant. Accompanied by the pizza, we add.