The wooden church in Ringebu in Norway dates back to 1270, and is one of the oldest stave church in the Scandinavian country, where these shrines, medieval buildings whose structure is represented by wooden walls. Spread throughout scandinavia, nowadays all remaining stave churches are in Norway, except one located in Sweden.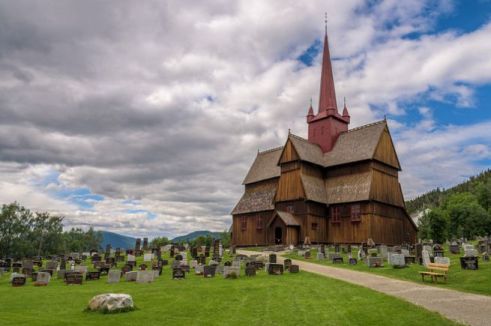 The dating of the Church was given on the basis of some coins found during the archaeological excavations, although for some scholars, the Church could be even older. Much of the present building is a modernization of 1630, but the nave is the original 13th century.
Ringebu a town of about 5000 inhabitants is located 230 kilometers north of Oslo, a city with many tourist attractions along the road linking the capital to Trondheim, where the city came up with the first lift for bicycles.