The town of games suitable for children. The summer 2015 for those with children has a destination: Ravensburg, southern land of Baden-Wurttemberg, Germany.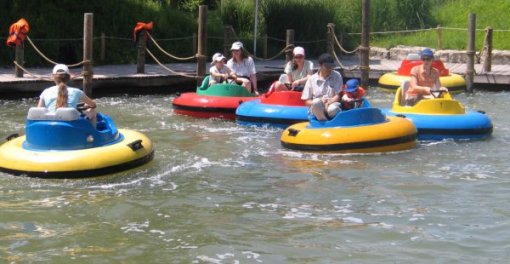 Children's City for children: here is, between the city and Lake Constance, Ravensburger Spieleland, the amusement park with over 60 attractions. Built in 1998, the park covers about 25 acres of land and is suitable for everyone from 3 years of age.
The many attractions, divided into themed worlds, are playful but also an experience of learning, for a range of all different activities: there is the Green Oasis, where everyone plays together, the colorful world of the games, Fix & Foxi Adventure Land, Land of Discovery, The Future World and The Wonderful World of Ksptn Blaubsr.
You can do pretty much everything, from rides to animals that live in the small zoo; there is a train that does take a scenic ride in the park, there is the pirate ship, canoeing and jet-skiing for fun on the water.
But that's not all: you can play to build a giant puzzle or challenge friends in memory, slide from a slide of 60 meters or 400 meters Alpine Rafting, get lost in the maze crazy or take a ride with the hippos in the water course.