The Whitsunday Islands make up a set of islands of various sizes off the central coast of Queensland, Australia, located roughly halfway between Bowen and Mackay, some 900 kilometers north of Brisbane.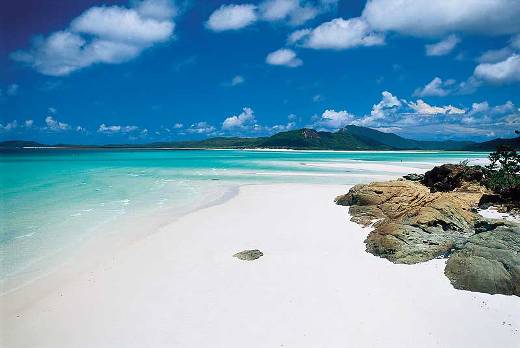 The archipelago takes its name from the largest, but the most economically active center is located on Hamilton Island. Being Australia, as has happened in so many other occasions, including these islands originally inhabited by native Australians, were "discovered" by Cook, who was so called because spotted on Sunday.
The Whitsunday Islands are a popular tourist destination among tourists traveling in Queensland and the Great Barrier Reef, especially among the yacht owners, so that the archipelago is one of the most popular yachting destinations in the southern hemisphere.