The Ilinden-Preobrazhenie uprising – in August 1903, recalls the uprising of the community pillar in between Bulgaria and current Macedonia, against the Ottoman rulers. A revolt ended badly, but remembered by the Macedonians, as one of the founding acts of their modern state.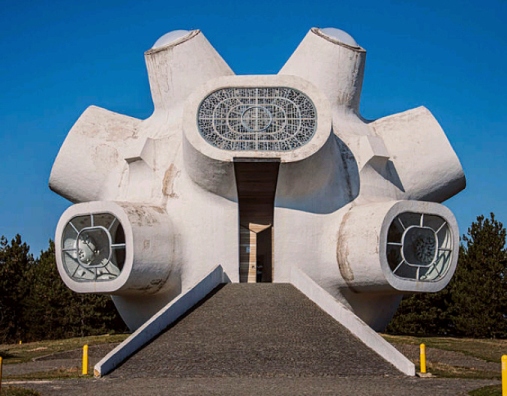 The Makedonium, as you call this monument, is located on a hill that dominates Krusevo, just over 5,000 inhabitants for the highest town in Macedonia, and is reached by a chairlift.
Now, without wanting to offend the sensibilities of anyone, because here you remember people who have died fighting freedom, can not help but think that the Makedonium.