One mistake that is often made by visiting Manhattan in New York is to be taken lightly Central Park. The first time I visited the city, young and inexperienced, I entered a "stroll" in my list of things to do in New York City, without thinking too much about. "It's just a park. A short stroll to understand as it is, two photographs and then off on Fifth". Wrong!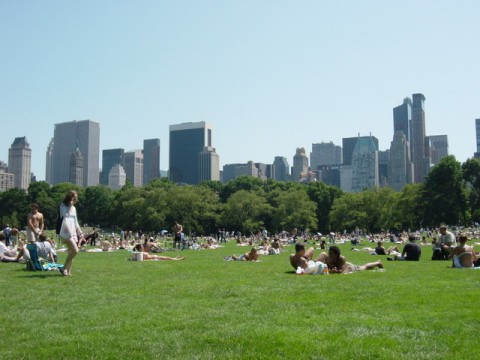 Central Park is big, very big. 10 minute not enough, as not just half an hour. Central Park has many parks together, so if we do not organize, focus on what we really want to see, we run the risk of being disappointed. Central Park changes skin throughout the year. Overactive in the spring, sleepy in summer, romantic in autumn, "thoughtful" in the winter. Central Park attracts people from across the city and around the world, each with different interests and expectations.
Even just to make a nice photo of the park with a backdrop of skyscrapers, we need to be organized and prepared. And then, a good place to start, is the official website of Central Park, between the pile of information, also has a section dedicated to the tour.
Guided tours for a fee, free DIY tours, technological tour conducted by a apps to download on our smartphone, and tour for groups. To study also the Events section of the site, because we never know, and our New York visit could coincide with a free concert in Central Park. One of those those are ready for framing. In short, it is worth studying the site, before landing in Central Park, Manhattan, New York.