In the city of Bath in the United Kingdom, is a fascinating tourist destination: The Roman baths.
In the city then called Aquae Sulis, the baths are still in perfect working order thanks to the water that comes from the Mendip hills near Bath. The water during its underground route heats up and then flows out pleasantly warm.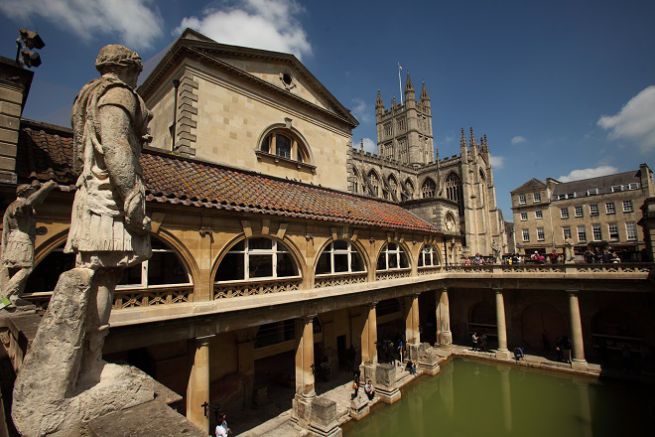 The complex formerly included a temple dedicated to the ancient Celtic goddess of water and the Roman goddess Minerva. Abandoned with the exodus of the Roman legions from Britain, it was abandoned for many centuries and put back together in 1755, when the dandy Beau Nash turned it into an elegant meeting point of the London aristocracy. The source is housed today in a 19th-century neoclassical style; the result of pencil of John Wood the Elder and his son John Wood the Younger.
In addition to the Spa you should visit the Museum which houses a superb collection of Roman artifacts, found mainly in the holy sources, since it indicates the nature of the votive finds. In the collection include the gilded bronze head of a statue of Minerva, returned from archaeological investigations of 1727, [12] and a collection of 12.000 Roman coins.
Bath is a UNESCO World Heritage site since 1987 and welcomes thousands of visitors all year round. To reach Bath you can catch a direct bus traveling from London or Bristol or with a train leaving from the same city and takes an hour and a half.