Christmas means market of the gifts. One of the most famous is certainly the Montreux Noel Market, on the shores of Lake Geneva, in the snowy peaks of the Swiss Alps in the canton of Vaud.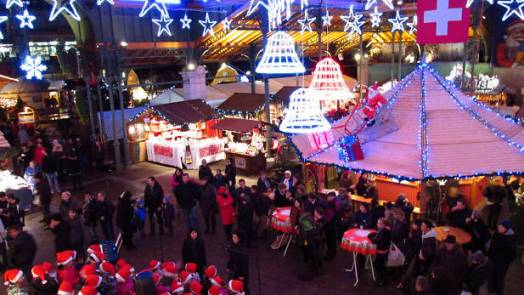 Now in its 21st edition, the Montreux Noel market is a unique event every year that attracts more than half a million visitors who will be among the more than 150 wooden huts where craftsmen display their handmade products. All it surrounded by shows, concerts and tastings of local gastronomic specialties, such as the ever-present Swiss chocolate.
A magical place to spend the holidays, chatting over a cup of tea, taking a ride on the Ferris wheel, making a selfie with Santa Claus or strolling in the magical garden with 21 light installations all with a Christmas-themed. Within the Montreux market, you will also find the La Redoute Wish House, where you can leave a note written on with your wishlist.
If you wish to speak to them in person, take the train and climb up to the Rochers de Naye: here you will find Santa Claus in the flesh, ready to listen to your wishes. The Santa Claus Village is situated in Caux, a little train to take part right from the Montreux train station.