The famous Hyde Park in London will host another year the Winter Wonderland, one of the amusement parks of Europe most important Christmas attractions. From November 23 to January 6, visitors will have the largest ice rink across the UK as well as a Christmas market, dozens of shows and attractions.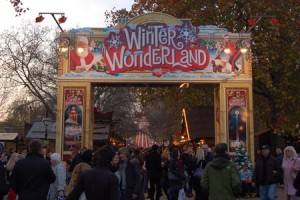 A giant ferris wheel will begin to be installed in the coming days at Hyde Park with a lot of attractions for young and old. In addition, the Winter Wonderland 2012 will have a great Christmas market in which it will be possible to find Christmas crafts and typical products.
The fair will feature the famous Zippos Circus to provide entertainment for young and old. This year also inaugurate the Magical Ice Kingdom, a park with more than 500 ice sculptures among which there is a forest of stalactites and a large moose ice.
The ice rink in a ring will be one of the largest in Europe and may be used by children over 12 years. The Ferris wheel, meanwhile, will allow you to see the London skyline from 60 meters in height.
Barbara Village will provide a break and leisure time, it can find the best sausages, chestnuts and mulled wine, all typical Christmas products.
The park will be open from November 23 to January 6, 10 to 22 hours. The entrance is free but the attractions and the circus have an additional cost.