For successful holiday must begin by organizing your departure!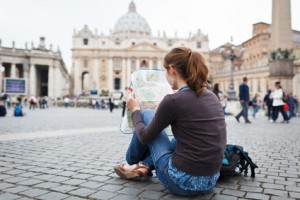 Luggage
Hang a visible list by all family: each will supplement it as one goes along. Put heavy items at the bottom of the bag and roll clothing it take up less space. Fill the shoes with the socks and put it in plastic bags. Keep what you need when arriving in a separate hand bag. Don't forget chargers and your paper you have previously copied and entrusted to a close.
At home
Organize your holiday; it is also to make contact with a neighbor (to load of contrast) so that he comes to raise the mail. This will prevent the overflow flyers and report your absence.
If you cannot take your pets, they must be providing a mode of care: this can be a refuge or a person of confidence. At the end of a trip with the dog, that same person can come from time to time to water your plants. But you can also drop into the bottom of the bath or shower tray filled with water.
Phone side; do not leave a message on your answering machine to report your absence. Instead, think forward your landline to your mobile.
It is already depressing returned from vacation, then empty the trash bins and laundry before leaving, leave the house in order and unplug electrical appliances.
Work
Anticipate, organize files according to their urgency and do not take important appointment the day before your departure or the day of your return. Keep your desk and prepare an automatic email of absence.
If you go by car, remember to have it serviced (tires, levels, brakes …).