Who said that to be able to see up close the kangaroos must go necessarily in Australia? For nearly 40 years, in fact, a hundred copies of wallaby, escaped from a reserve, has chosen as a dwelling area of the forest of Rambouillet, in northern France.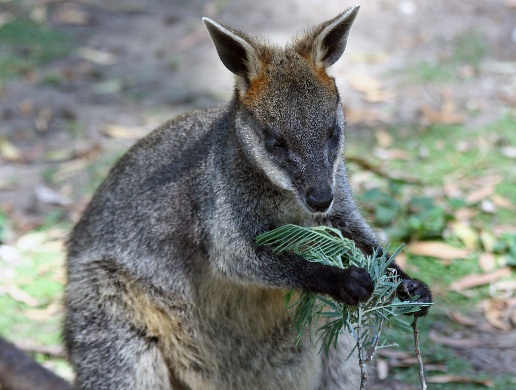 Now the inhabitants of the town of Emance, in Ile-de-France, consider these kangaroos an indispensable presence and compete to treat them and protect them, ensuring their survival. The kangaroos have integrated very well in the local ecosystem because they found food and shelter under the forest cover is safe, protected and have enough to eat.
The rules of the region prohibit the hunting of these animals, but the greatest danger for them is the possibility of being run over by motorists.
An estimated 15-20 kangaroos lose their lives each year due to accidental collisions with motor vehicles. Most of the sightings – and accidents – is done at night because the kangaroos are generally an animal who likes to stay up late and they are great sleepy during daytime hours.