Exclusive services and dedicated to the customer and a unique location in the heart of the city, inside the Galleria Vittorio Emanuele and next to the Cathedral: these are the qualities that have enabled the Seven Stars Galleria in Milan to become the first hotel in the world to win 7 star certification, awarded by the Swiss company SGS.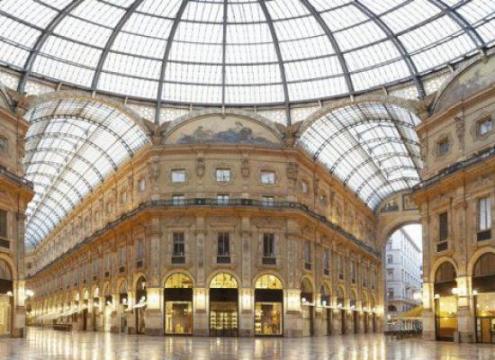 The hotel has seven suites designed by architect Ettore Mocchetti, the price ranges from 1200 to 15,000 euro per night in the Penthouse suite, which takes its name from the unique view: all have dedicated services, as the Butler. Commented Alessandro Rosso, founder of the hotel, at the head of the group:
Here there are no timetables, schedules makes them the customer and the hotel is always available for any need at any time of day. For example, the butler goes for gasoline for your plane, we back your passport if you lost, accompanies your wife to the hairdresser, fetches the packages that you left in Montenapoleone. Seven Stars is a place that puts you at ease and has absolute privacy, you can not enter unless you are a guest of a guest.
The hotel, which has direct access to the museum The world of Leonardo da Vinci, is being expanded, with new suites and a room dedicated to fitness and SPA, also given its success with Expo 2015. Alessandro Rosso plans to expand the 'experience in other cities symbol of Italy throughout the world.
We are looking for places equally central, and famous monuments, we are thinking of Venice and probably Rome.