If the beaches do not attract you and the mountain tired you, here's a fresh and intriguing itinerary for your next holiday. This is the Castle Road, fascinating historical journey of the most impressive castles in Lower Germany and the Czech Republic's route between Mannheim, Heidelberg, Heilbronn, Rothenburg ob der Tauber, Ansbach, Nuremberg to reach the magical Prague. Touched the manors of Coburg, Kronach and Kulmbach, Bamberg and Bayreuth: past the Czech border here is another 15 cones and a monastery, between Prague and Eger.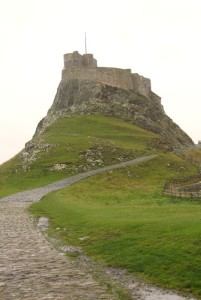 There is short enough to satiate the appetite of the most demanding lover of history, architecture and military events, along a route along a thousand kilometers (it is therefore not recommended to start walking). The first press trips on this route dates back to 1954, passed the first phase of post-war reconstruction, many began to afford trips with historical and cultural content, then the boom in traffic encouraged the rapid development of Castle Road.
The Castle Road is passable on highways and provincial: the goal is obviously to find the fastest way to reach the various places but to locate a tourist route that leads from the comfort of a fortress to fortress, from castle to castle. The various locations on the route of Castle Road in Germany are well linked by road signs, brown with white lettering that indicate the path from one Castle to another.