Known as the pearl of the south of Italy, has great sights that give us a sense of paradise, also its historic buildings and its busy nightlife will make this trip unforgettable. It is in the Neapolitan area known as Campania and is part of the wonderful coast of the whole world; the islands which are part are magical and possess a rich heritage in ruins.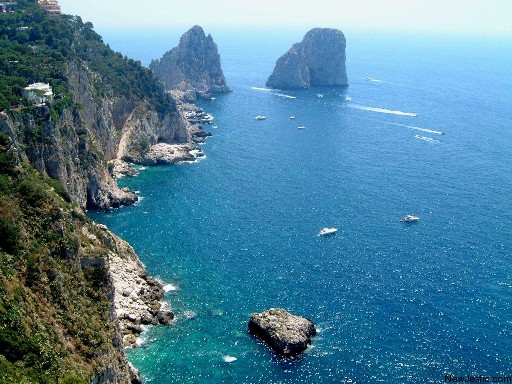 It is located in the waters of the Gulf and in Roman times was regarded as a natural, ideal for relaxation of mind and delights the senses. It's very unique and perfect for those who want to travel far from town; get to the island is not a very long journey can be done in a day. Only up to the port and from there take the ferry to the main port of Marina Grande, then with the help of transport called funicular arrives to Capri, just depress their coasts stray far from the current world.
Just step on its soil it can see all their archaeology, from the Piazzetta to the famous clock tower, so same Capri was the focus of the ancient medieval village, which is why distinguished figures are gathered in this village, so far the characters of jet set gather around.
When you visit this island do not hesitate to walk throughout the city that is located in the eastern half of the island, and Anacapri which is 980 feet high and is where all the nightlife.