Tired of the cold and snow? Treat yourself to a vacation in Bali! This island of Indonesia in heart of the Indian Ocean between Java and Lombok is a popular destination for tourists looking for a thrill.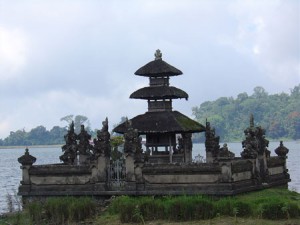 Known as the island of the gods, this paradise will enchant you with its breathtaking scenery and its rich culture.
Whatever your desires, you will find your happiness by booking a rental on this island of dreams. White sand beaches, underwater perfect for lovers of diving, or ancient temples, is to delight the visitors.
The temples and sights in Bali
Sites and temples in Bali are many unavoidable. You'll struggle to choose from all the wonderful places to discover. We offer a small selection of the most interesting.
If you choose to rent a house in Bali, do not miss the Temple of Ulun Danu in Bedugul, on Lake Beratan. Then you can discover the exotic flower market and spices. The nearby Taman Ayun temple near the monkey forest is also a must during your stay. If you are a lover of beautiful Balinese architecture, you can not miss the temple Pura Kehen, this is one of the most beautiful of the island.
If you enjoy the beautiful beaches and surf spots, please visit the Bukit peninsula, this is heaven. The main resorts are in the south, as Kuta or Jimbaran. Before returning to your household gods, do not forget to take a walk in the rice fields of Tirtagangga, the scenery is guaranteed!