Go on vacation without your pet can be heartbreaking … Here are some tips for traveling with your pet!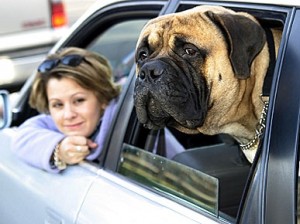 The first important thing is to check if the country where you are traveling accepts many foreign animals… If so, need to pay attention to the vaccination and identification.
Indeed, be it a dog, cat or ferret, it needs to be current on its vaccines, in particular rabies, and it is clearly identified by a microchip and/or tattoo. In addition, should bring its health certificate (or passport).
You may also ask the question of the NAC, new pets such as snakes or "domestic" spiders that can be denied to the customs.
Some countries require quarantine as Japan or Australia for example. But traveling with pets can be simple and, for example, the UK relaxed its measures. Before leaving, make sure however that the owner of your accommodation complies with the new regulations on pets and if you go on holiday by the sea, many beaches think they will be banned.
Also, for transportation, do not hesitate to give him painkillers, especially if you are traveling by plane, and take a first aid kit. It will ensure that your pet does not weigh over six pounds; otherwise he will sit in the hold. If you travel by car, remember to always place it on the back, for security reasons, and if you go by bus/coach, will have to put it in a bag or a cage.
Thus, once all these measures, you can enjoy with your pet on your holiday destination!