Many people assume that travel insurance policies come in a generic one size fits all package and fail to read into the small print until it's too late. If you are traveling abroad with the intention of spending time participating in activities such as scuba diving or water skiing, if you have an accident whist participating in these activities you may be shocked to discover that the standard insurance package that you bought will not cover your involvement in them at all.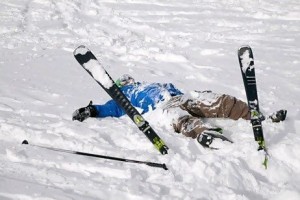 It makes no difference whether you are a professional sportsman or just a willing amateur, they are looked on as being a situation is which you are putting yourself at risk and therefore the standard package has these activities excluded from the list of things that it will cover, leaving you with the prospect of facing expensive medical bills should something go wrong.
Can You Be Over Insured?
You may think that taking out a separate insurance policy, just on the off chance that you try your hand at a spot of windsurfing or take to a jet ski is taking things a step too far, but can you really be too careful? Accidents do happen and not every country will have the same health care system or provisions that you do at home, you could end up very much out of pocket and extremely upset and angry at the situation you could find yourself in. Taking out this extra sports coverage is fairly inexpensive and will offer you an extra safety net should the worst happen and providing you with peace of mind knowing that you can go ahead and try these new and exciting sports that you don't have access to at home without fearing the consequences.
Benefits of Sports Insurance
There are a number of benefits of taking out this extra policy before you travel.
You may be able to make it an addition to your existing travel policy, like a 'top up' to the cover you already have rather than buying a separate policy all together.
Knowledge that you can join in with any of the activities you like with the security that any medical expenses will be taken care of.
The ability to take out sports insurance cover if you are traveling for a professional competition, your insurance company will tailor your policy to suit the competition specifics.
Cover includes medical expenses, diagnostic procedures, rehabilitation costs and repatriation expenses if required.
If you are traveling as part of a competitive team even though you may have coverage as a team you can still arrange cover for yourself to ensure that all eventualities are taken care of.
Perhaps the greatest benefit of this type of specialist insurance is that it can be tailored to meet your specific needs, it can deal with the minutia and intricacies of professional competition or can be made to provide umbrella coverage for you and your family for a wide variety of sporting activities that are not covered in a standard travel insurance policy.