The allure of Asia is now fashionable. If once the preferred destinations for long journeys had been United States, Mexico, more travelers today decided to change course towards more exotic locations such as Vietnam.
State of South-East Asia, bordering Thailand, Vietnam is a suitable destination for those looking for a trip where the rhythms slow down considerably.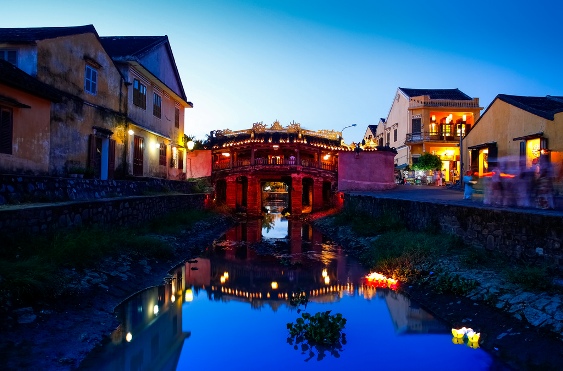 It will be like a step back in time, visiting many villages and many monasteries and Buddhist temples; here you will also try one of the best and healthiest cuisines in the world. A country that, despite remarkably regained, still bears on itself the signs of the troubled war against America, of which you will find testimonies practically everywhere.
Usually if you decide explore one Vietnam from North to South Vietnam and do not have much time, it is better organized with a tour operator – there are many – in order to optimize time and enjoy everything enjoyable. First stop is – usually – Hanoi, capital of Vietnam, rich in history, art and culture among the must-see destinations is the just One Pillar Pagoda, built in 1049 to represent the purity of the lotus flower and The Ho Chi Minh Mausoleum, but also the Temple of Literature, one of the oldest universities in Vietnam. Being the capital, Hanoi is also the most vibrant city, full of places to eat traditional dishes and be late.
Abandoned Hanoi, head to the city of Hue, where the imperial city is located, with the remains of what was once the Forbidden City. Here is the Tomb of Khai Dinh, the most important Vietnamese emperors and many wonderful Buddhist monasteries, most practiced religion in Vietnam.
After Hanoi and Hue, usually we go to Hoi An, through the Ocean Clouds Mountain Pass, which will show you amazing sights. At Hoi An is called the Lantern City because of the lanterns that once illuminated and still today illuminate – the town, today is a dynamic city where to spend pleasantly your holiday and buy souvenirs.
Before leaving, you have to visit Ho chi Minh City, the ancient Saigon, a city in which it preserves the history of Vietnam, in its museums, and The Reunification Palace and the central square, where the monument to Ho Chi Minh is located.