The current political situation has made Turkey a country less attractive from a tourist point of view. A trend of this country, which in recent years had instead flourished a boom in tourists because of that cultural mix that makes its cities, such as Ankara and Istanbul, one of a kind: some Arabic verses to other European, the destinations of Turkey have a date with history, art, flavors and colors that you will not find anywhere else.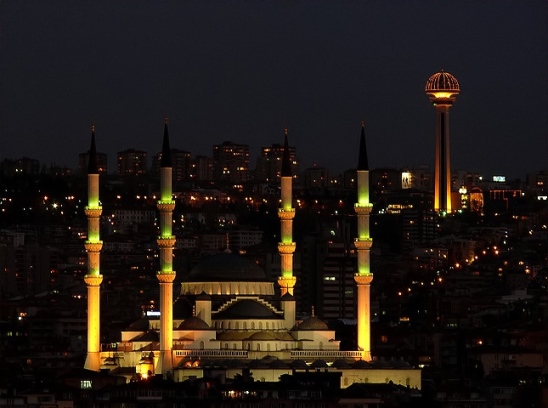 Many think that Istanbul is the capital of Turkey. Wrong: it is Ankara, the capital and second most populous city. Its name comes from Angora and from there come the famous shaggy goats from which we get the precious mohair wool, but also the Angora cat.
Ankara: What to see
Ankara is the capital of Turkey since 1923; this is where present the Parliament and presidential offices, the main university and the Roman ruins. Here, in the historic center of the city, there is the 'AnitKabir', Ataturk Mausoleum and Museum of Anatolian Civilizations, a paradise for lovers of archeology. For here are the remains of settlements of the oldest civilization in a very special building, housed in a restored 15th-century market Hall.
As for the Ataturk Mausoleum, it is located in hisar, the Citadel, which is the oldest part of the city and includes inside the towers, statues, avenues belong to the seventh century.
Then there are the mosques, of Arabic origin: the most beautiful is the Haci Bayram Camii, while the most recent is the Kocatepe Camii. Of particular interest is the Atakule tower with a revolving restaurant on the top floor of the base botanical gardens.
Even the Museum of Anatolian Civilizations is to mark in your tour, where you will find an impressive collection of artifacts that belonged to the various civilizations that have lived in Asia Minor.
Ankara: What to Eat
You know, a city can also be discovered – or especially – through its dishes. The breakfast is not like ours, but it is very strong: tomatoes, cucumbers, bread, cheese, olives and focaccia, although many hotels also offer "classic" breakfast. The kebab and pita bread – focaccia – are two other dishes very popular here. The Kebap, now known all over the world, you can eat roasted lamb on a vertical rotisserie.
Strong flavors are the element that unites the Turkish cuisine: an example is the Manti, ravioli stuffed with meat served with yoghurt, garlic and mint. And do not refuse the turkish coffee, of questionable taste, but a ritual for the residents.
image source: pinterest