The Reeperbahn street is one of the best known of the city of Hamburg and one of the most famous in the world in terms of entertainment.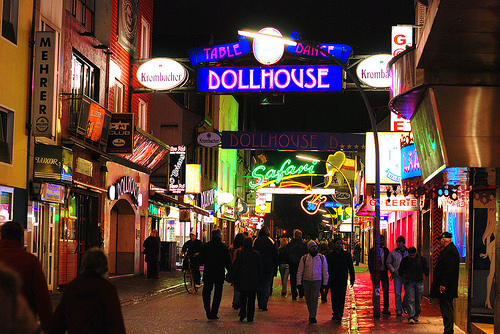 Located in the township of Saint Pauli, this Hamburg street is one of the core which accounts for more number of nightclubs. Reeperbahn is known for its spectacular nightlife and where all people come with a huge desire to have fun.
Reeperbahn Attractions
Countless restaurants serving typical German food, clubs and bars are some of the many options Reeperbahn street offers visitors so that no one can ever forget it.
One of the theaters that have represented some of the most popular musical of all time, such as Mamma Mia or Cats, is the Operettenhaus, which is also located in this particular street, not forgetting that there are many other theaters and even cabarets where you can see live shows and live while enjoying a typical German beer.
The Erotic Art Museum opened in 1992, is also located on this boulevard where you can see the evolution of this particular art from the sixteenth century to the present day.