The ten islands that form the archipelago of Cape Verde are the disrupt called dry forest, as it has green spots, volcanic, and desert for visitors to enjoy a variety of landscapes and activities.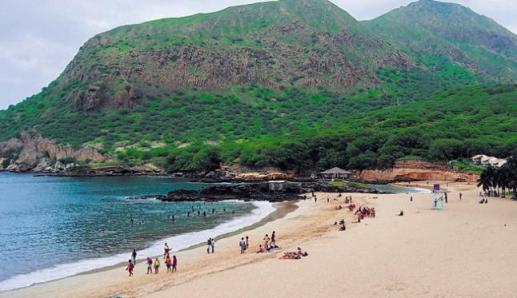 The Cape Verde archipelago is located in African waters, off the coast of Senegal and has a disrupt called dry forest because it is composed of mountains, volcanoes, green and full of islands and other desert vegetation, which form a unrepeatable natural set.
Desert and beautiful beaches
To visit this eco-region should prepare a tour of several of the islands and thus enjoy all the landscapes that make up the Dry Forests of Cape Verde. The desert is found in the Boavista island, the third largest of all but the least populated. Here you can enjoy exotic beaches of golden sand and crystal clear waters and a desert of dunes, which corresponds to an area of ​​the Sahara desert.
Adventure and volcanoes
If what the visitor wants to go a mountainous island with active volcano included, then you have to move to the island of Fogo, where Mount Fogo volcano of 2,838 meters and whose last eruption was recorded in 1995.
For wildlife lovers, in the archipelago of Cape Verde is still possible to observe a large number of species, especially birds. Among the most important are the lark, the Swift and the sparrow. Also, you can see several species of lizard.
The international airport of Cape Verde, as well as most of the major hotels and resorts are found in the Sal Island, which receives the greatest influx of foreign tourists. In this small island can enjoy luxury accommodation, diving courses, live music and local dance and buying typical local handicrafts of the place.
And if what is sought is vegetation, is an island still retains the jungle in the most traditional sense of the word, similar to that which existed in this archipelago before colonization. This is the Santo Antao island, which has more vegetation.