Colorado have a lots of accommodation for stay, full of treasures an incredible variety of landscapes (mountains, canyons, deserts, sand dunes, etc … all in one state), a certain authenticity with its charming western villages, as well as the strengths of a large American city with Denver. Here we give some reasons to go in Colorado: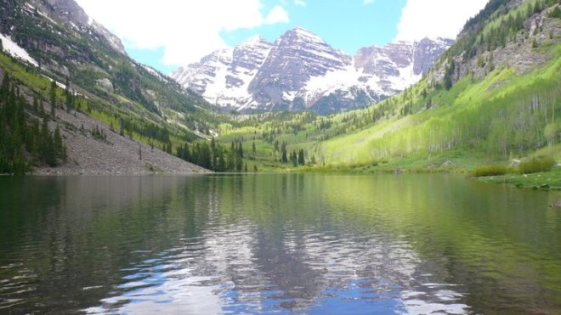 To see the Maroon Bells, one of the most beautiful landscapes of the American West
Their name is derived from their bell-shaped appearance. A magic palace that is located in the Aspen area.
To see the country's highest sand dunes
The Great Sand Dunes national park is the kind of landscape that one would not expect to see in the US but in Africa. And yet it exists and the highest dunes reach 200 meters. On the dunes, it is even possible to surf on sand!
To ride in a real steam train
There are several historic trains in Colorado and all cause the same feeling: believed back direct in the 18th century, an adventure that we highly recommend. If you're a fan of Indiana Jones the first scenes of the 3rd component were shot in each Colorado trains.
To become rich by seeking the gold!
Colorado is the state of the Gold Rush; many pioneers have made a fortune in the Denver and surrounding areas. Today, it is possible to visit old mines of gold and silver everywhere and so learn how they sought gold in time.
To visit a "Mile High City"
The capital of Colorado, Denver, is a 1 mile above sea level is about 1600 meters. It is amazing to see a true American city with its giant buildings and in the background the mountain range of the Rocky Mountain, a stunning and unique landscape. Denver is the perfect city to satisfy the lovers of nature and those of the city. Besides a typical day for a resident of Denver: in a shopping mall in the morning and ski in the afternoon!