The Emirate of Ras Al Khaimah, located just 45 minutes drive from Dubai, it is a destination that attracts more and more tourists from all over the word thanks to the perfect blend of modernity and tradition. A place where the warm sea, the long white beaches, to the succession of red desert dunes alongside a welcome of the highest level where experience the warmth of the Arab.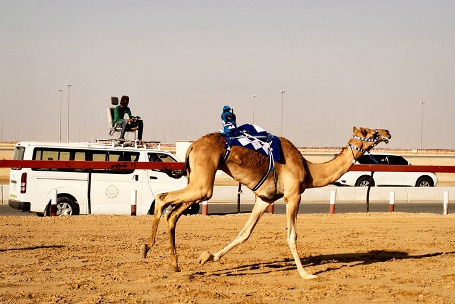 For Arab traditions you can't miss traditional camel races among the dunes, one of the oldest and most popular sports in the Middle East.
Competitions are held from 6:30 am to 8:30 am, every Friday and Saturday, the access is free. To get there, the easiest thing is to ask your hotel or your guide.
Camels can also be rented for a walk on the beach from an unusual angle, or for a hike through the dunes without the roar of the engines of 4×4.