Some tips on what items to carry on a hike and how to accommodate them in a backpack.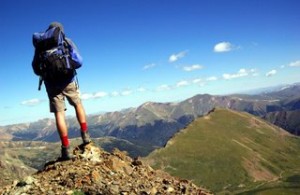 Ideas for preparing backpack
There are several elements that go inside the backpack; we must sort them in such a way that the space will be used as best as possible, balancing the weights so that the greatest weight does not fall on one side of it. Inside the backpack there is space to accommodate a couple of teaspoons for tea and other covered.
What elements add in the backpack for a hike
When assembling the backpack, in a cloth bag can place wrapped in cellophane the elements to be found at hand, such as matches, snuff, a vial of lime oil for burns, bandages, cotton, plastic strip, aspirin, needle and sewing thread, pins, safety pins (hook), etc.
When you plan to spend more than a day and take tents, it is necessary to hand hatchet, with its sole case.
When preparing for a hiking backpack, it is very important to carry a hand ax, as it provides many services, and serve primarily to drive stakes in the ground for tents and for firewood; come equipped with a case of leather which protects its edge, and further has a pin which serves to secure the belt.
It should also be added to the pack a waterproof cloth to place on the ground if it is wet when one wants to sit without discomfort consequent to which just a piece of 60 x 80 inches, and finally do not forget a flexible rope, cotton of about 6 meters essential in any camp.
With all these indications and courageous spirit of youth, can be undertaken toward the 'camping' where the contact with nature predisposes to wholesome joy, to re-moderate the body and it strengthens the character.