Luggage: ok. Passports: ok. Children installed and secured in the car: ok. Breaker and cut other facilities, everything is ready to finally enjoy well deserved vacation. Nevertheless, for they are as successful and memorable, it is necessary that you return everything is in order, including an element that is generally forgotten within the scope of the frenzy: green plants.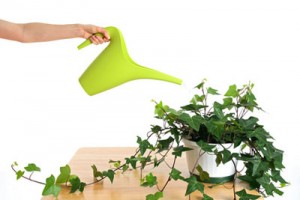 To learn how your plan does depart from you and with confidence, it is important to adapt your organization under your plant. Indeed, the vast majority of holidaymakers are closing their shutters before flying to their dream destination.
But many plants need light to thrive. We advise you not to leave the shutter open to give free scope to thieves, but simply to place them near a bathroom window or veranda/balcony, in your home.
Regards watering, another fundamental element for the survival of a plant, everything depends on your vacation time. In summer, they will need more water, and thus you have to resort to the use of containers with water reservoirs. Solution copes with a result as effective: a bottle of mineral water with the cap will be pierced with a small hole, you have reversed! According to the capacity of the bottle, you will be assured of peace for three weeks.
During winter vacation, you will not have to worry about anything. Know that plants, when mild temperatures and cool, require only very little watering. In general, they can stay up to four weeks without drinking a drop of water.
For the lucky ones, namely those with a garden, the ideal is to let them outside, even if they are indoor plants. They will benefit from all the moisture and the brightness necessary for their development.
However, it will place them in a relatively shaded area because some plants adapt themselves very badly in full sun, unlike us!